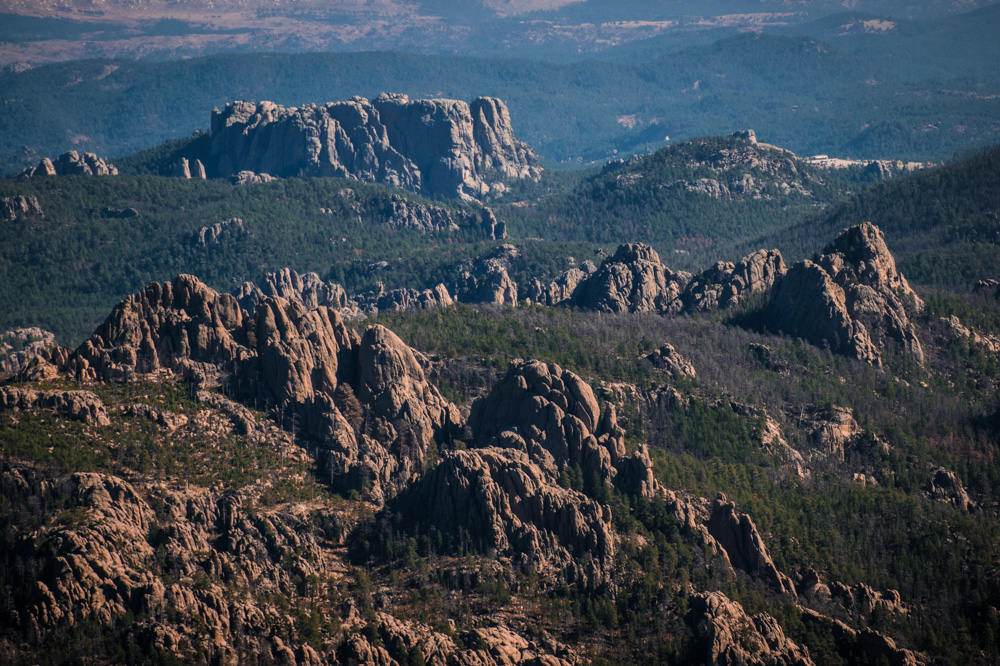 Game Date:  Sun Nov 15, 2015
Teams:  New England Patriots @ New York Giants
Network:  CBS
You're reading what I hope will be one of many Game Reports in which I document my growth as a novice NFL TV fan.  You can check here if you'd like to
learn more about my plans.
---
Pregame Thoughts
No big deal except New England is undefeated.  Would be nice to see the Giants win.
Overall Response
I have to acknowledge grudgingly that this was an impressive New England victory (27-26).  So close to going the other way, but the Patriots continue their perfect season.
Commercial commentary
118 separate ads, 4.87/7:00 T-Factor
No fantasy football sites.
Several holiday-themed during this game.
Interesting Extras
Nice opening tribute to the Paris terrorist attack.  Medal of Freedom winner was there.  Make-A-Wish with Brady and Gronkowski.  Rut's Hut deep fried hot dogs.
Here's the commercial roster for the show.  I've sorted this one by category, but  you can also see which quarter the ads were telecast and in what order.  Remember, asterisks (*) mark commercials with a football theme (especially when the product advertised is NOT explicitly football-related).
---
| | | | | |
| --- | --- | --- | --- | --- |
| Quarter | Commercials:  New England @ New York, Sun Nov 15, 2015;  CBS.  Total:  115. | Category | Ad Number | Testosterone Factor  (Avg.  4.87/7:00) |
| 1 | Southwest | Airlines | 1 | 2 |
| 3 | Southwest | Airlines | 69 | 2 |
| 2 | Autotrader | Auto | 38 | 7 |
| 1 | Honda Accord | Auto | 10 | 7 |
| 1 | Honda Accord | Auto | 19 | 7 |
| 1 | Honda Civic | Auto | 5 | 4 |
| 1 | Honda Civic | Auto | 26 | 5 |
| 1 | Honda CR-V | Auto | 12 | 5 |
| 1 | Honda Pilot | Auto | 3 | 3 |
| 3 | Hyundai* | Auto | 79 | 4 |
| 4 | Mockingjay Part 2/Dodge Ram | Auto | 93 | 7 |
| 2 | Nissan Altima* | Auto | 39 | 2 |
| 2 | Nissan Sentra | Auto | 45 | 7 |
| HT | Toyota | Auto | 65 | 4 |
| 3 | VW | Auto | 82 | 3 |
| 2 | Bud Light | Beer | 50 | 7 |
| 3 | Bud Light | Beer | 75 | 7 |
| 2 | Coors Light | Beer | 31 | 5 |
| 4 | Coors Light | Beer | 100 | 4 |
| HT | Michelob Ultra | Beer | 55 | 4 |
| HT | Michelob Ultra | Beer | 64 | 4 |
| 4 | Michelob Ultra | Beer | 94 | 4 |
| 4 | National Car Rental | Car rental | 97 | 7 |
| 3 | Droid Turbo 2 | Cellphone | 83 | 4 |
| 3 | iPhone 6S | Cellphone | 77 | 4 |
| 1 | Straight Talk Wireless | Cellphone | 28 | 5 |
| 2 | T-Mobile | Cellphone | 37 | 6 |
| 3 | T-Mobile | Cellphone | 89 | 4 |
| 4 | Verizon | Cellphone | 104 | 4 |
| 1 | Verizon LG | Cellphone | 8 | 4 |
| 1 | Verizon Star Wars | Cellphone | 14 | 6 |
| 2 | Verizon Watt | Cellphone | 44 | 6 |
| 3 | Amazon Fire | Computer | 80 | 4 |
| 4 | Google Android | Computer | 107 | 4 |
| 1 | Intel Core Processor | Computer | 18 | 4 |
| 3 | Intel Core Processor | Computer | 85 | 5 |
| 1 | iPad | Computer | 7 | 4 |
| 4 | iPhone 6S | Computer | 109 | 7 |
| 2 | PC Does What | Computer | 41 | 5 |
| 4 | Samsung Watch | Computer | 101 | 4 |
| 4 | Mills Fleet Farm | Discount Store | 95 | 4 |
| 1 | Walmart | Discount Store | 13 | 4 |
| 2 | Walmart | Discount Store | 40 | 5 |
| 4 | Walmart | Discount Store | 115 | 5 |
| 3 | Bose JJ Watt | Electronics | 76 | 7 |
| 4 | Sonos | Electronics | 96 | 6 |
| HT | Visionworks | Eyeglasses | 66 | 4 |
| 2 | Ameriprise | Financial | 35 | 4 |
| HT | Small Business Saturday American Express | Financial | 68 | 4 |
| 2 | Football is Family | Football | 43 | 3 |
| 3 | NFL Monday QB | Football | 73 | 7 |
| HT | NFL Network | Football | 62 | 6 |
| 4 | NFL Now | Football | 99 | 7 |
| HT | Vikings Tickets | Football | 63 | 7 |
| 3 | Home Depot | Home Improvement | 78 | 2 |
| HT | Menards | Home Improvement | 57 | 5 |
| 1 | Nationwide (Manning)* | Insurance | 21 | 7 |
| 4 | New York Life | Insurance | 103 | 3 |
| 1 | State Farm Double Check | Insurance | 6 | 7 |
| 1 | State Farm Double Check | Insurance | 24 | 7 |
| 4 | Jared | Jewelry | 110 | 2 |
| 1 | Kay Jewelers | Jewelry | 27 | 2 |
| 1 | Zales | Jewelry | 15 | 4 |
| 2 | Bounce Dryer Sheets | Laundry | 42 | 3 |
| 2 | Hanes Underwear and Socks | Menswear | 51 | 7 |
| 3 | Creed | Movie | 74 | 7 |
| 1 | Disney Pixar The Good Dinosaur | Movie | 25 | 4 |
| 1 | In The Heart Of The Sea | Movie | 17 | 5 |
| 3 | Mockingjay Part 2 | Movie | 71 | 5 |
| HT | Columbia | Outdoor Gear | 56 | 4 |
| 3 | The North Face | Outdoor Gear | 88 | 4 |
| 1 | FedEx | Package Delivery | 23 | 6 |
| 4 | Cialis | Pharmaceuticals | 111 | 5 |
| 3 | Otezla (plaque psoriasis) | Pharmaceuticals | 70 | 4 |
| 4 | Prilosec | Pharmaceuticals | 105 | 7 |
| 2 | Dominos | Restaurants | 36 | 6 |
| 2 | KFC | Restaurants | 47 | 5 |
| 1 | McDonalds Ditka | Restaurants | 9 | 7 |
| 4 | McDonalds Ditka* | Restaurants | 106 | 7 |
| 3 | McDonalds Game Time Gold* | Restaurants | 84 | 7 |
| 3 | Papa Johns (Manning)* | Restaurants | 87 | 7 |
| 2 | Pizza Hut Triple Treat Box | Restaurants | 33 | 4 |
| 4 | Subway Life Coach* | Restaurants | 114 | 5 |
| 1 | Wendy's | Restaurants | 16 | 4 |
| 3 | Wendy's | Restaurants | 72 | 4 |
| 4 | Wendy's | Restaurants | 102 | 4 |
| 1 | Direct TV (Romo) | Satellite TV | 22 | 7 |
| 4 | Dish | Satellite TV | 98 | 4 |
| 4 | AARP | Senior services | 113 | 4 |
| 1 | Amazon Fire | Streaming TV | 2 | 1 |
| 4 | 60 Minutes | TV Show | 116 | 4 |
| 1 | Big Bang Theory | TV Show | 11 | 7 |
| HT | Big Bang Theory | TV Show | 61 | 6 |
| 4 | CBS Lineup | TV Show | 118 | 4 |
| 1 | Code Black | TV Show | 4 | 3 |
| 4 | Criminal Minds | TV Show | 92 | 4 |
| 4 | Criminal Minds | TV Show | 117 | 5 |
| HT | Elementary | TV Show | 60 | 5 |
| HT | Late Show | TV Show | 54 | 4 |
| 4 | Late Show | TV Show | 91 | 4 |
| HT | Life in Pieces | TV Show | 53 | 4 |
| 4 | Life in Pieces | TV Show | 112 | 4 |
| 1 | Limitless | TV Show | 29 | 6 |
| HT | Limitless | TV Show | 67 | 6 |
| 3 | Mom/Two Broke Girls | TV Show | 81 | 2 |
| HT | NCIS | TV Show | 59 | 5 |
| 2 | NCIS: Los Angeles | TV Show | 52 | 6 |
| 4 | NCIS;  NCIS New Orleans | TV Show | 108 | 5 |
| 2 | Scorpion | TV Show | 34 | 4 |
| 3 | Scorpion | TV Show | 86 | 5 |
| 2 | Supergirl | TV Show | 46 | 3 |
| 3 | Supergirl | TV Show | 90 | 3 |
| 1 | Survivor | TV Show | 20 | 7 |
| HT | WCCO News (Local) | TV Show | 58 | 4 |
| 2 | Fallout 4 | Video Game | 30 | 7 |
| 2 | PS4 Star Wars | Video Game | 48 | 7 |
| 2 | Citizen | Watch | 32 | 4 |
| 2 | Citizen Eli Manning* | Watch | 49 | 7 |
Note:  This article was first posted at renogulch.com on Monday, November 30, 2015.  It was listed with an earlier publication date so that in the index it would appear closer to the date the game was played.  