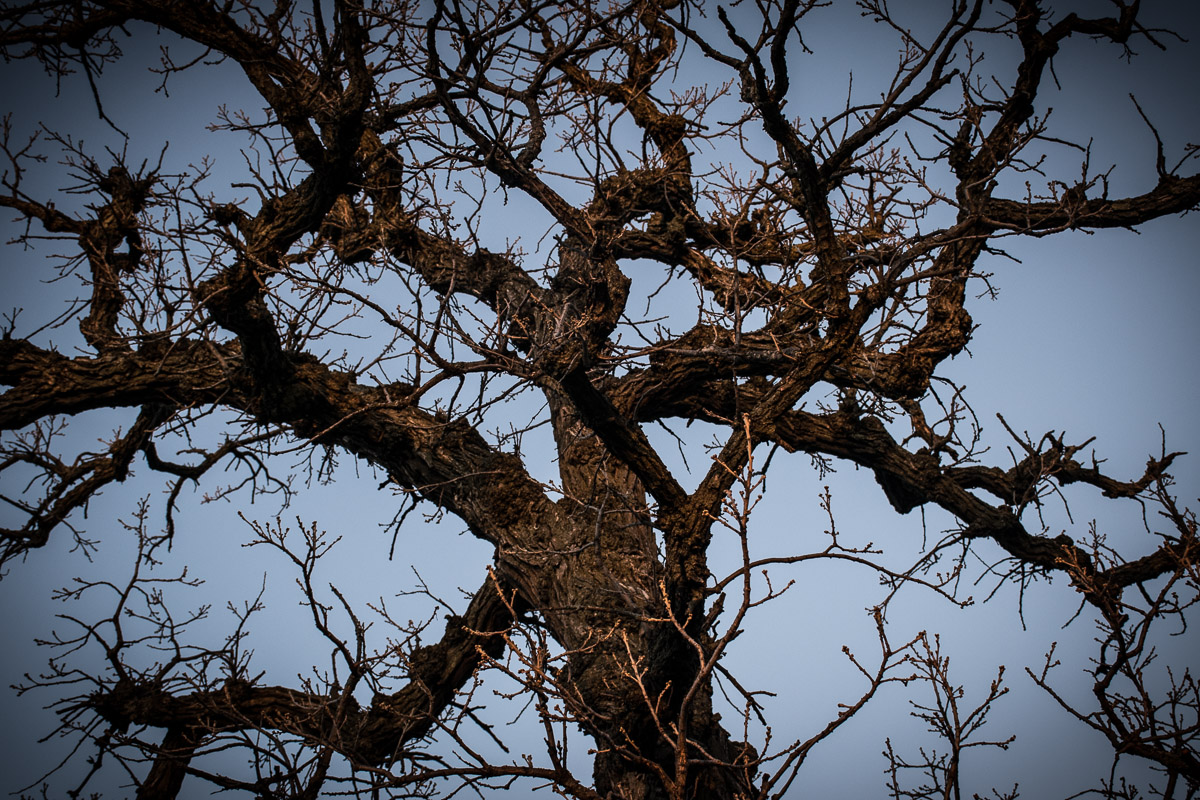 Game Date:  Sun Nov 29 2015
Teams:  New England Patriots @ Denver Broncos
Network:  NBC
You're reading what I hope will be one of many Game Reports in which I document my growth as a novice NFL TV fan.  You can check here if you'd like to
learn more about my plans.
---
Pregame Thoughts
This game might be more interesting for me than the last few have been.
It's the first pairing of the season between one of the teams I love (Denver) and one that I hate (New England).
It's on Denver's home turf, so that should give them an edge and make for an exciting game.  I don't have real high hopes, though, and I wish it were an afternoon game so I could go to bed earlier.  But we'll see what happens.
This is also the first game in over a week for me (although I did casually watch the Thanksgiving Green Bay game — mostly to catch the half-time ceremony where Brett Favre's jersey would be retired.  I didn't know that Bart Starr was going to show up and only after some research did I realize what a big deal that was.
Overall Response
What a satisfying and frequently exciting game to watch.  I liked the human drama  — the undefeated team, the young backup quarterback, the legendary coaches, and the painful injury endured by Gronkowski.  All of this played out against a pretty strong winter storm in Denver.  I adopted the Broncos as my team to love more or less at random, but through repeated exposure I've become quite fond of the organization.  Likewise my respect for the skills of the New England Patriots has grown, especially the outstanding skills of Tom Brady (although he is a cheater).  Still, it was richly satisfying to see New England's perfect season come to an end here at the end of Week 12 of regular play.  Denver 30, New England 24.  Amazing.
TV Razzle Dazzle
I liked how they had an overlay of yardlines and yard markers  after the snow was covering the markings on the turf.  Other than that, it was the same fantastic video coverage, graphics, music, effects, that I've come to expect and enjoy during these shows.
Entertainment value
5/5.  I enjoyed watching the snow.  New England got off to such an early lead and it seemed like backup QB Brock Osweiler.  Things turned around in the second half, though — especially during the fourth quarter and overtime.  Actually thrilling victory for Denver.  I even lingered for some of the post-game chatter and enjoyed the sideline interviews with QB Brock Osweiler and running back C.J. Anderson;  amusing height difference between these two who were principally responsible for the final winning touchdown of the game (Brock is 6'8″ — one of only two NFL quarterbacks that tall;  C.J. stands exactly a foot shorter at 5'8″).  Both of these young men seemed like genuinely good souls — not a ton of cockiness but contagious enthusiasm for the game and their team.
Commercial commentary
122 separate commercials, T-rating 4.67/7.00 (highest number so far and lowest T-rating).  A relatively quick overtime period was played, but they hit that number ahead of overtime.
No ads for fantasy football sites.
High percentage of the ads had a holiday theme including many with Black Friday references (Black Friday had already taken place when this game aired, but lots of the promotions were still in place).
The auto/truck category prevailed during this game.  Ads for upcoming TV shows were lighter than usual, with the big exception of the upcoming live production of The Wiz scheduled for Thu Dec 3 on NBC.
A surprise was the ad for upcoming movie Concussion, an upcoming film about the NFL and concussions.  I don't know much about the film or if the NFL has any say in what products can buy air time, but it caught my attention.  It's my guess that the NFL would prefer that the topic of concussions and lawsuit not be raised in the middle of a game.
Interesting Extras
Little bio of Brock Osweiler, the Broncos sub QB while Manning was out with foot injury.  Shot of the city/county building lit up for the holidays.  Skiers in Aspen — some wearing Bronco jerseys.  Nice clip of Play60 program — Broncos playing with little kids (and not just boys).
So much to learn
This was the first time I remember the issue of eligible receiver coming up — a penalty was assessed and then withdrawn after the refs had a little chat.  I'd read about that rule but so far hadn't noticed a reference to it in a game.
Points to Ponder
I'm sure I'm not the only person wondering if Peyton Manning will be the starter when he comes back from his injury.  The little whippersnapper Osweiler did well and is apparently well-liked by the team and the media.
Here's the commercial roster for the show.  I've sorted this one by category, but  you can also see which quarter the ads were telecast and in what order.  Remember, asterisks (*) mark commercials with a football theme (especially when the product advertised is NOT explicitly football-related).
---
| | | | | |
| --- | --- | --- | --- | --- |
| Quarter | Commercials:  New England @ Denver, Sun Nov 29, 2015.  NBC.  122 separate commercials | Category | Ad Number | Testosterone Factor  (Average 4.67/7.00) |
| HT | Southwest | Airline | 69 | 6 |
| HT | Audi | Auto | 61 | 3 |
| HT | BMW | Auto | 70 | 6 |
| 3 | BMW | Auto | 73 | 3 |
| 3 | BMW | Auto | 77 | 4 |
| 3 | BMW | Auto | 82 | 6 |
| 1 | Chevy | Auto | 11 | 5 |
| 1 | Chevy Black Friday | Auto | 6 | 4 |
| HT | Ford | Auto | 68 | 5 |
| 4 | KIA | Auto | 99 | 4 |
| 4 | KIA Holidays On Us | Auto | 118 | 4 |
| 4 | KIA Holidays On Us | Auto | 121 | 4 |
| 1 | KIA Sorento | Auto | 1 | 2 |
| 4 | KIA Sorento | Auto | 92 | 7 |
| HT | Lexus | Auto | 59 | 5 |
| 3 | Lexus | Auto | 89 | 5 |
| 4 | Mercedes | Auto | 100 | 2 |
| 4 | Mercedes | Auto | 107 | 5 |
| 4 | Mercedes | Auto | 110 | 5 |
| HT | Nissan | Auto | 66 | 5 |
| HT | Toyota | Auto | 65 | 2 |
| 3 | Toyota | Auto | 87 | 4 |
| 3 | Toyota | Auto | 91 | 5 |
| 2 | Toyota Tacoma | Auto | 34 | 6 |
| 2 | Toyota Tacoma | Auto | 40 | 7 |
| 1 | Volkswagen | Auto | 15 | 4 |
| 1 | Volkswagen | Auto | 17 | 4 |
| 2 | Bud Light | Beer | 43 | 7 |
| 1 | Coors | Beer | 26 | 7 |
| 3 | Michelob Golden Light | Beer | 90 | 4 |
| 3 | Stella Artois | Beer | 75 | 5 |
| HT | GoPro | Camera | 60 | 6 |
| 2 | Samsung | Cellphone | 39 | 2 |
| 3 | Samsung | Cellphone | 79 | 3 |
| 1 | Sprint | Cellphone | 16 | 4 |
| HT | T-Mobile metroPCS | Cellphone | 67 | 6 |
| 1 | Verizon | Cellphone | 29 | 3 |
| 3 | Verizon | Cellphone | 74 | 3 |
| 4 | Verizon | Cellphone | 98 | 3 |
| 2 | AT&T iPad Mini 2 | Computer | 42 | 4 |
| 1 | go90 | Computer | 9 | 4 |
| 2 | iPad | Computer | 57 | 4 |
| 3 | iPad | Computer | 84 | 4 |
| 1 | Microsoft Surface Pro | Computer | 22 | 4 |
| 2 | Microsoft Surface Pro | Computer | 54 | 4 |
| 4 | Microsoft Surface Pro | Computer | 105 | 4 |
| 1 | PC Does What | Computer | 13 | 4 |
| 4 | PC Does What | Computer | 101 | 4 |
| 1 | Amazon Deal Notifications | Delivery | 12 | 5 |
| 4 | Amazon Deal Notifications | Delivery | 93 | 6 |
| 1 | Walmart Xmas Day | Discount Store | 7 | 3 |
| 1 | Walmart Xmas Day | Discount Store | 30 | 4 |
| 2 | Walmart Xmas Day | Discount Store | 44 | 4 |
| 4 | Walmart Xmas Day | Discount Store | 102 | 4 |
| 4 | Walmart Xmas Day | Discount Store | 112 | 3 |
| 2 | Bose Russell Wilson* | Electronics | 36 | 7 |
| 4 | Bose Russell Wilson* | Electronics | 96 | 7 |
| 4 | chromecast audio | Electronics | 97 | 3 |
| 2 | American Express | Financial | 47 | 7 |
| 1 | Bank of America | Financial | 25 | 4 |
| 2 | Capital One* | Financial | 51 | 5 |
| 1 | Navy Federal Credit Union | Financial | 23 | 2 |
| 1 | Football Is Family | Football | 32 | 4 |
| 2 | Football Is Family | Football | 46 | 5 |
| HT | Football Is Family | Football | 64 | 6 |
| 3 | Football Is Family | Football | 85 | 6 |
| 4 | SNF Colts Steelers | Football | 95 | 7 |
| 1 | SNF on NFL | Football | 5 | 7 |
| 4 | Sleep Number | Furniture | 119 | 4 |
| HT | American Family* | Insurance | 62 | 5 |
| 1 | Geico 97%* | Insurance | 3 | 7 |
| 1 | Nationwide Manning Happy Holidays* | Insurance | 8 | 5 |
| HT | Nationwide Manning Happy Holidays* | Insurance | 71 | 5 |
| 2 | DollarShaveClub.Com | Menswear | 41 | 6 |
| 1 | Duluth Trading Underwear | Menswear | 2 | 7 |
| 2 | Jos. A Bank | Menswear | 35 | 6 |
| 4 | Air Force | Military | 111 | 5 |
| 2 | Salute to Service | Military | 53 | 5 |
| 1 | 13 Hours | Movie | 31 | 7 |
| 3 | Concussion | Movie | 76 | 5 |
| 2 | Daddy's Home | Movie | 49 | 4 |
| 1 | In The Heart Of The Sea | Movie | 18 | 5 |
| 4 | Krampus | Movie | 108 | 5 |
| 2 | Minions | Movie | 37 | 4 |
| 3 | Point Break | Movie | 78 | 6 |
| 1 | Secret Life of Pets | Movie | 14 | 4 |
| 1 | Star Wars | Movie | 21 | 5 |
| 1 | The Big Short | Movie | 10 | 5 |
| 2 | The Revenant | Movie | 52 | 7 |
| 4 | Cialis | Pharmaceuticals | 94 | 5 |
| 4 | Movantik | Pharmaceuticals | 113 | 2 |
| 3 | Arby's | Restaurants | 88 | 5 |
| 1 | McDonald's | Restaurants | 28 | 2 |
| HT | McDonald's | Restaurants | 72 | 4 |
| 2 | Subway | Restaurants | 55 | 4 |
| 4 | Subway | Restaurants | 106 | 4 |
| 1 | Subway* Life Coach | Restaurants | 4 | 6 |
| 4 | Direct TV | Satellite TV | 103 | 5 |
| 4 | Columbia | Sports Apparel | 120 | 4 |
| 1 | North Face | Sports Apparel | 19 | 4 |
| 4 | Amazon Fire TV | Streaming TV | 114 | 1 |
| 1 | chromecast audio | Streaming TV | 20 | 4 |
| 2 | Hulu | Streaming TV | 45 | 4 |
| 2 | Chicago Med | TV Show | 56 | 4 |
| HT | Eleven Who Care | TV Show | 63 | 3 |
| 3 | Golden Globes | TV Show | 86 | 5 |
| 4 | Kare 11 News | TV Show | 117 | 4 |
| 4 | Kare 11 News | TV Show | 122 | 4 |
| 4 | Shades of Blue | TV Show | 104 | 6 |
| 2 | Superstore | TV Show | 50 | 3 |
| 3 | Superstore | TV Show | 80 | 3 |
| 2 | Telenova | TV Show | 38 | 2 |
| 4 | The Biggest Loser | TV Show | 109 | 3 |
| 1 | The Voice | TV Show | 33 | 4 |
| 4 | The Voice | TV Show | 116 | 4 |
| 1 | The Wiz | TV Show | 24 | 3 |
| HT | The Wiz | TV Show | 58 | 2 |
| 3 | The Wiz | TV Show | 83 | 3 |
| 4 | Wednesday Night Hockey | TV Show | 115 | 7 |
| 3 | Exxon Mobil | Utilities | 81 | 2 |
| 1 | GE | Utilities | 27 | 5 |
| 2 | Verizon | Wireless | 48 | 2 |