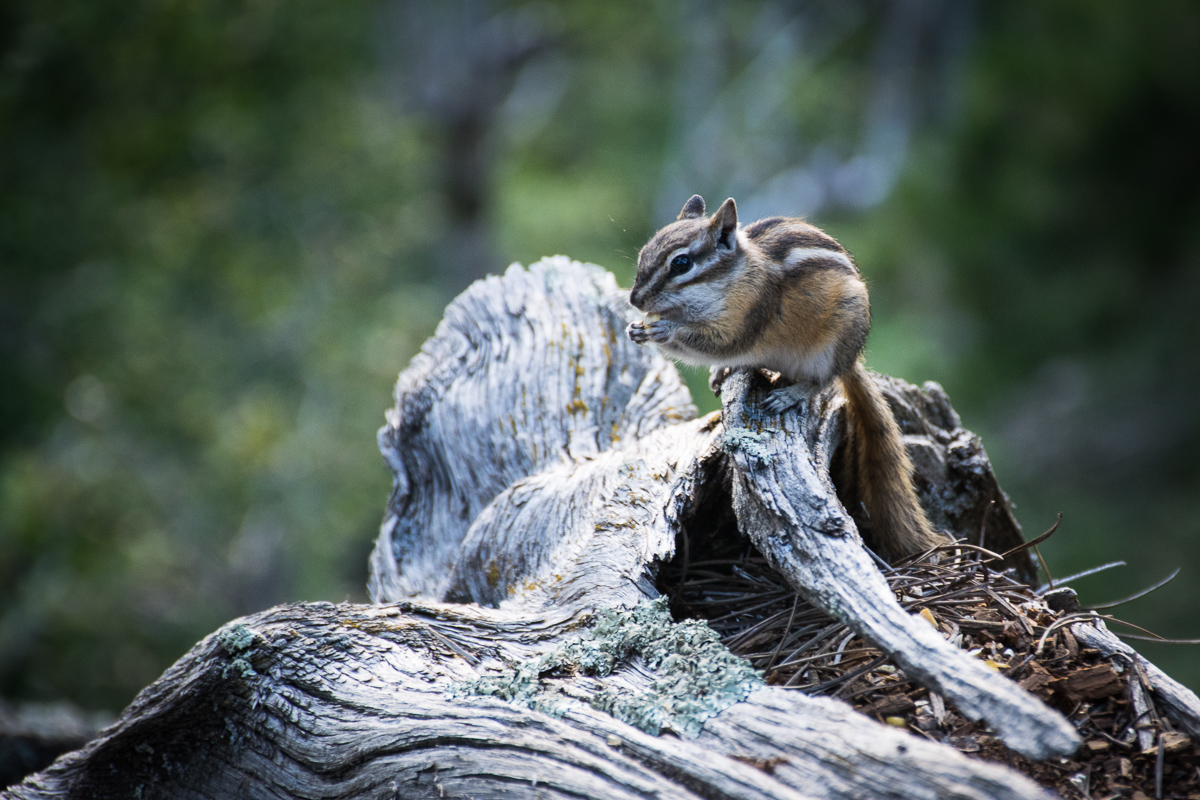 Game Date:  Sun Nov 8, 2015
Teams:  Denver Broncos @ Indianapolis Colts
Network:  CBS
You're reading what I hope will be one of many Game Reports in which I document my growth as a novice NFL TV fan.  You can check here if you'd like to
learn more about my plans.
---
Pregame Thoughts
Denver is still undefeated, so there will be some drama here.  Also I expect that they'll play up the angle that Peyton Manning was the former QB of the Colts.  Otherwise there's not much of interest to me about this one, and it's a beautiful afternoon in Minneapolis to be outdoors doing something else.  Sunset is getting so early now, thought, that I'll really only miss about the last hour of daylight by being in front of the tube for the show.  But damn — the Pittsburgh-Oakland game ran long so I'll miss the start of the game.  Fortunately it didn't go into overtime.
So — I missed most of the first quarter.  About 2:57 left on the clock and the Colts up 7-0.  Colts continued to dominate for most of the first half, with my Broncos scoring a fantastic defensive TD in the last minute of play.  Broncos still down, but there's a chance.  Indianapolis looks pretty good tonight, and I don't hate them.  And it turns out they won the game.  C'est la vie.  I was amused that the network was hyping Peyton Manning's approach to the NFL record for yards gained or something;  he was 2 yards short of Brett Favre at the end of the game, so that record will have to wait.
Colts squeeze out a victory:  27-24.
TV Razzle Dazzle
Nothing special – typical excellent CBS coverage.
Entertainment value
This show held my interest more than most because my team was down from the start — and then came back, twice, to tie.  Sadly my Broncos lost, but it wasn't an embarrassment.
Commercial commentary
115 separate commercials — an extraordinary number in a game that started late.  T-factor 4.9/7.0.
3 fantasy football ads — all for FanDuel.
I'm noticing more commercials with a winter holiday vibe (think Christmas).  It may be interesting to see how that trend picks up as we get closer to Black Friday and December.
Interesting Extras
A little montage about Manning and Luck — draft positions for Indianapolis.   Very brief clip showing military folks being recognized as the Colts took the field at start of game.  USS Indianapolis — last ship to sink in WW2.  WW2 monument in downtown Indianapolis.
So much to learn
I've been reading a little paperback called
Watching Football:  Decoding America's Favorite Game
by Mark Oristano (former telecaster).  It's answered lots of my basic questions about this game but also
Here's the commercial roster for the show.  I've sorted this one by category, but  you can also see which quarter the ads were telecast and in what order.  Remember, asterisks (*) mark commercials with a football theme (especially when the product advertised is NOT explicitly football-related).
---
| | | | | |
| --- | --- | --- | --- | --- |
| Quarter | Commercial  Sun Nov 8 2015;  CBS.  Total:  115. | Category | Ad Number | Testosterone Factor (avg.  4.9/7.0) |
| 1 | Southwest | Airlines | 1 | 2 |
| 3 | Southwest | Airlines | 55 | 2 |
| 3 | Macy's | Apparel | 65 | 1 |
| 4 | Acura | Auto | 92 | 5 |
| 4 | Acura | Auto | 103 | 5 |
| HT | Dodge RAM | Auto | 39 | 7 |
| HT | Dodge RAM | Auto | 52 | 7 |
| 3 | Dodge RAM | Auto | 86 | 6 |
| 3 | Ford | Auto | 88 | 4 |
| 3 | Hyundai Sonata (Texans*) | Auto | 80 | 7 |
| 2 | KIA | Auto | 19 | 3 |
| 2 | Lexus | Auto | 24 | 5 |
| 1 | Mercedes | Auto | 4 | 6 |
| 2 | Mercedes | Auto | 7 | 5 |
| 3 | Nissan Altima | Auto | 63 | 3 |
| 3 | Nissan Sentra | Auto | 71 | 7 |
| 3 | VW | Auto | 77 | 4 |
| 2 | Bud Light | Beer | 15 | 7 |
| 3 | Bud Light | Beer | 64 | 6 |
| 2 | Budweiser | Beer | 32 | 6 |
| 3 | Coors Light | Beer | 76 | 4 |
| HT | Michelob Ultra | Beer | 51 | 4 |
| 2 | National Car Rental | Car rental | 36 | 7 |
| 4 | Droid Turbo 2 | Cellphone | 94 | 3 |
| 2 | iPhone 6S | Cellphone | 16 | 3 |
| 2 | Samsung | Cellphone | 23 | 1 |
| 3 | Samsung | Cellphone | 78 | 4 |
| 3 | T-Mobile | Cellphone | 59 | 4 |
| 2 | Verizon (Watt)* | Cellphone | 12 | 7 |
| 3 | iWatch | Computer | 66 | 3 |
| 3 | iWatch | Computer | 69 | 4 |
| 4 | Walmart | Discount Store | 90 | 3 |
| 4 | Best Buy | Electronics | 101 | 6 |
| 2 | nexus | Electronics | 20 | 4 |
| 2 | FanDuel | Fantasy Football | 11 | 7 |
| 3 | FanDuel | Fantasy Football | 58 | 7 |
| 3 | FanDuel | Fantasy Football | 67 | 7 |
| 2 | American Express | Financial | 34 | 1 |
| 2 | Metlife | Financial | 17 | 5 |
| 3 | Metlife | Financial | 62 | 6 |
| 3 | TD Ameritrade (Luck)* | Financial | 60 | 5 |
| 3 | Voya | Financial | 81 | 4 |
| HT | Bills/Jets on NFL Network | Football | 46 | 6 |
| HT | Bills/Jets on NFL Network | Football | 53 | 5 |
| 4 | Bills/Jets on NFL Network | Football | 93 | 5 |
| 3 | Football is Family | Football | 61 | 7 |
| 2 | Hyundai Texans Win* | Football | 29 | 5 |
| 3 | NFL Monday QB | Football | 84 | 7 |
| HT | Vikings Tickets | Football | 47 | 7 |
| 2 | Oikos Yogurt* | Groceries | 31 | 6 |
| 4 | Head and Shoulders Shampoo* | Health and Beauty | 95 | 6 |
| 4 | Home Depot | Home Improvement | 108 | 4 |
| 3 | Marriott Superbowl 50 | Hotel | 57 | 4 |
| HT | American Family* | Insurance | 41 | 5 |
| 2 | Nationwide (Manning)* | Insurance | 25 | 6 |
| 4 | New York Life | Insurance | 97 | 5 |
| 2 | State Farm Double Check | Insurance | 33 | 7 |
| 4 | Jared | Jewelry | 113 | 3 |
| 3 | Kay Jewelers | Jewelry | 74 | 2 |
| 1 | Zales | Jewelry | 3 | 2 |
| 3 | Airforce | Military | 68 | 5 |
| HT | Greenlight a Vet | Military | 54 | 4 |
| 3 | Hewlett Packard Veterans' Day | Military | 56 | 7 |
| 2 | USAA Salute to Service | Military | 8 | 5 |
| 2 | Creed | Movie | 28 | 7 |
| 4 | In The Heart Of The Sea | Movie | 100 | 7 |
| 3 | Mockingjay Part 2 | Movie | 72 | 5 |
| 1 | The 33 | Movie | 2 | 5 |
| 2 | The Good Dinosaur | Movie | 21 | 4 |
| 4 | The Night Before | Movie | 98 | 5 |
| 4 | Cialis | Pharmaceuticals | 112 | 6 |
| 2 | Opdivo | Pharmaceuticals | 6 | 4 |
| 2 | Prilosec | Pharmaceuticals | 30 | 4 |
| HT | Arby's | Restaurants | 40 | 5 |
| 2 | Chili's | Restaurants | 14 | 4 |
| 4 | Chili's | Restaurants | 104 | 4 |
| 4 | Outback | Restaurants | 96 | 5 |
| 4 | Papa Johns (Manning)* | Restaurants | 107 | 7 |
| 4 | Papa Johns (Manning)* | Restaurants | 110 | 7 |
| HT | Papa Murphys* | Restaurants | 50 | 4 |
| 4 | Subway | Restaurants | 106 | 7 |
| 4 | Subway | Restaurants | 111 | 7 |
| 3 | Wendy's | Restaurants | 82 | 5 |
| 4 | Wendy's | Restaurants | 91 | 4 |
| 4 | Direct TV | Satellite TV | 109 | 6 |
| 3 | Cabela's | Sporting Goods | 87 | 7 |
| 4 | Bridgestone Tires* | Tires | 99 | 7 |
| 4 | 60 Minutes | TV Show | 114 | 4 |
| 2 | Big Bang Theory | TV Show | 9 | 5 |
| 3 | Big Bang Theory/Mom/Two Broke Girls | TV Show | 83 | 5 |
| HT | Blue Bloods | TV Show | 38 | 5 |
| 2 | Code Black | TV Show | 27 | 3 |
| 3 | Code Black | TV Show | 85 | 3 |
| 2 | Criminal Minds | TV Show | 13 | 4 |
| 2 | Criminal Minds | TV Show | 26 | 6 |
| 3 | Elementary | TV Show | 79 | 5 |
| HT | Late Show | TV Show | 43 | 4 |
| 3 | Late Show | TV Show | 75 | 4 |
| 4 | Late Show | TV Show | 115 | 4 |
| 2 | Limitless | TV Show | 22 | 5 |
| HT | Limitless | TV Show | 44 | 6 |
| 2 | NCIS | TV Show | 35 | 5 |
| 2 | NCIS: Los Angeles | TV Show | 18 | 5 |
| HT | Scorpion | TV Show | 48 | 5 |
| 4 | Scorpion | TV Show | 102 | 5 |
| 1 | Supergirl | TV Show | 5 | 3 |
| HT | Supergirl | TV Show | 37 | 3 |
| 3 | Supergirl | TV Show | 70 | 3 |
| HT | Survivor | TV Show | 45 | 5 |
| 4 | Two Broke Girls | TV Show | 105 | 3 |
| HT | WCCO News (Local) | TV Show | 42 | 4 |
| 3 | WCCO News (Local) | TV Show | 89 | 4 |
| 2 | Call of Duty | Video Game | 10 | 6 |
| 3 | Call of Duty | Video Game | 73 | 7 |
| HT | X1 Infinity | Video Game | 49 | 7 |
Note:  This article was first posted at renogulch.com on Monday, November 30, 2015.  It was listed with an earlier publication date so that in the index it would appear closer to the date the game was played.  