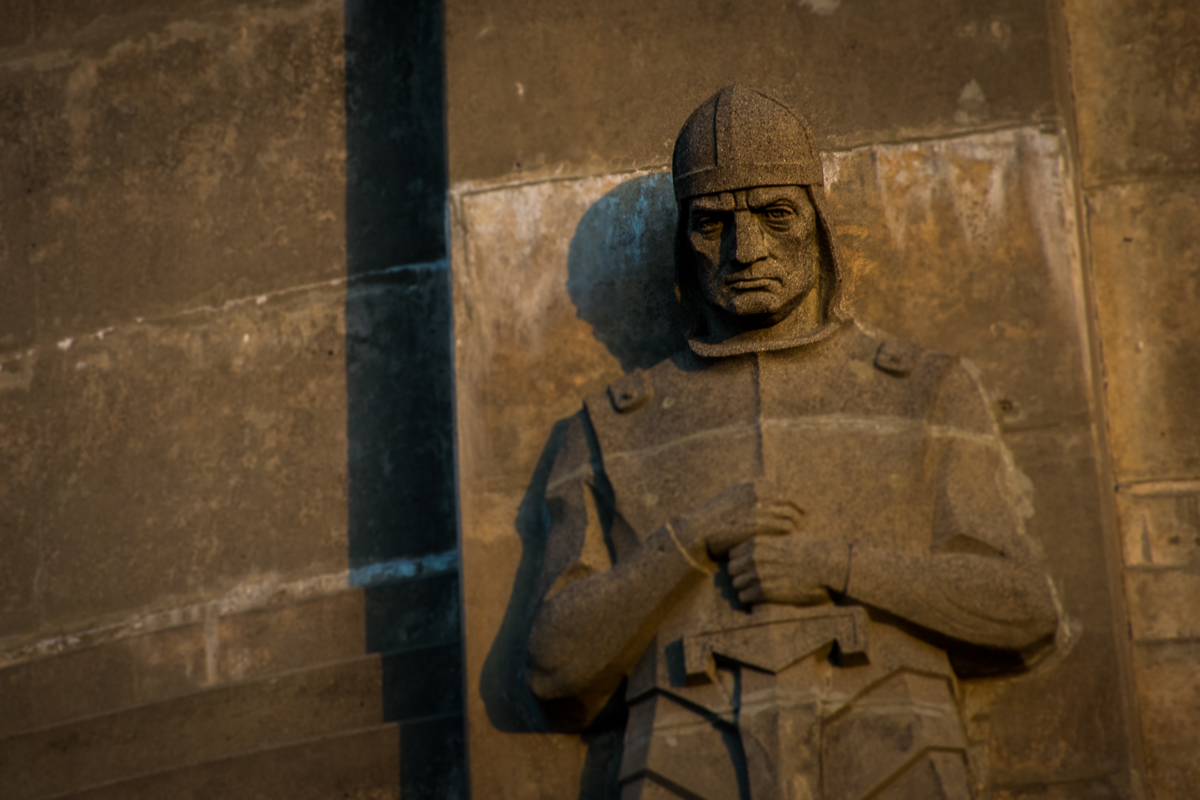 Game Date:  Sun Jan 10, 2016
Teams: Seahawks @ Minnesota Vikings
Network:  NBC
Pregame Thoughts
I'll be watching this game not to see my hometown team win, but to see the hated Seahawks lose.  It's going to be tough, though — the Vikings are five point underdogs and Seattle whipped them pretty badly the last time they met.  Today, though, it's in sub-zero weather (granted, on a heated field).  I'm so glad that I'm strictly a virtual fan of NFL football, otherwise I'd feel compelled to head over the the Bank and catch the game in person.  Plenty of cheap seats available.
---
 Overall Response
Weather was a factor, but it didn't look too bad.  I was a little preoccupied with the heated field.  Seems to me that negates a lot of the effect of the cold weather.  An unheated field in this weather would be like playing on concrete, but with a soft field like the Bank — they might as well be in Dallas.   I enjoyed watching the game as long as the Vikings were up — which was almost the whole game.  But to lose it at the end by a single point … pretty sad for the fans.   Poor Blair Walsh will be remembered for missing that final field goal that would've won the game, and he'll be forgotten for having scored all of the nine points that the Vikings earned.   Seems to me it wasn't his fault the Vikings lost, but if he'd just made that easy kick, those damn Seahawks would be done for the year.  Seattle takes it, 10-9.
TV Razzle Dazzle
Pretty cool opening credits — special for the playoffs.  "One Moment" theme.  Otherwise, business as usual.  I wondered a few times if the cold weather affected the cameras or Jumbotron, but apparently not.
Entertainment value
5/5.  Fun to watch the cold folks in the stands.  Vikings interception in 3rd period – yes.  Weird play when Wilson missed the snap — talk about your lucky breaks.
Commercial commentary
116 separate ads, Testosterone Factor 5.06/7.00.
Biggest categories:  Cars/Trucks and NBC TV shows.
Several cool commercials I feel like I've not seen before:  Apple TV, Pepsi, Miller Lite, Chevy Malibu.  Made me wonder if lots of companies produce special commercials to roll out during the playoffs when the ratings are likely higher.
No Fantasy Football ads, and for the first time since November, no Holiday theme ads (although plenty still have winter settings).
It was a pretty short game with plenty of breaks for injuries and timeouts, so they got through all the ads in pretty short order.  Left lots of time for the commentators to chat.
Interesting Extras
Richard Sherman candidate for Player of the Year.  Nice shot of downtown Mpls from the U — Guthrie in plain view.  Minnehaha Falls frozen over – very cool shot.  Communication issues with the Seattle headsets is alleged.  Caledonia HS recognized for some Vikings award.
---
Here's the commercial roster for the show.  I've sorted this one by category, but  you can also see which quarter the ads were telecast and in what order.  Remember, asterisks (*) mark commercials with a football theme (especially when the product advertised is NOT explicitly football-related).
---
| | | | | |
| --- | --- | --- | --- | --- |
| Quarter | Commercials:  Seattle @ Minnesota, Sun Jan 10 2016, NBC.  Total:  116 | Category | Ad Number | Testosterone Factor:  Avg. 5.07/7.00.   |
| HT | Delta | Airline | 58 | 5 |
| 3 | Southwest* | Airline | 71 | 4 |
| 3 | Cadillac | Auto | 73 | 2 |
| 3 | Cadillac | Auto | 78 | 2 |
| 3 | Cadillac | Auto | 81 | 2 |
| 3 | Chevrolet | Auto | 72 | 4 |
| HT | Dodge Ram | Auto | 59 | 7 |
| 2 | Ford F Series | Auto | 47 | 7 |
| 3 | Ford F-series | Auto | 91 | 7 |
| 2 | Ford Fusion | Auto | 54 | 3 |
| HT | GMC | Auto | 67 | 5 |
| HT | Honda Pilot | Auto | 64 | 1 |
| 1 | Honda Rav 4 | Auto | 9 | 7 |
| 4 | KIA | Auto | 106 | 5 |
| 4 | KIA Optima | Auto | 94 | 5 |
| 4 | KIA Optima | Auto | 108 | 5 |
| 1 | KIA Sorento | Auto | 2 | 5 |
| 4 | KIA Sorento | Auto | 101 | 7 |
| 4 | KIA Sorento | Auto | 114 | 7 |
| 1 | Lexus | Auto | 16 | 6 |
| HT | Toyota | Auto | 62 | 7 |
| 1 | Toyota Tacoma | Auto | 7 | 7 |
| 2 | VW | Auto | 35 | 5 |
| 2 | VW | Auto | 38 | 6 |
| 2 | VW | Auto | 42 | 4 |
| 1 | Bud Light | Beer | 10 | 7 |
| 2 | Bud Light* | Beer | 33 | 5 |
| 3 | Bud Light* | Beer | 86 | 7 |
| 1 | Corona Unlimited | Beer | 30 | 4 |
| 1 | Miller Lite | Beer | 21 | 7 |
| 2 | Miller Lite | Beer | 46 | 4 |
| 3 | Miller Lite | Beer | 79 | 7 |
| 4 | Miller Lite | Beer | 95 | 5 |
| 4 | Miller Lite | Beer | 110 | 7 |
| 3 | National Car Rental | Car Rental | 85 | 7 |
| 2 | Samsung Galaxy | Cellphone | 43 | 4 |
| 4 | Samsung Galaxy | Cellphone | 111 | 4 |
| 3 | Fitbit | Computer | 83 | 3 |
| 1 | Microsoft Surface Pro | Computer | 15 | 3 |
| 1 | Microsoft Surface Pro | Computer | 17 | 5 |
| 2 | Microsoft Surface Pro | Computer | 34 | 5 |
| 2 | Microsoft Surface Pro | Computer | 36 | 5 |
| 2 | Microsoft Surface Pro | Computer | 53 | 6 |
| 3 | Microsoft Surface Pro | Computer | 74 | 2 |
| 3 | Microsoft Surface Pro | Computer | 74 | 5 |
| 2 | Amazon Prime | Delivery | 49 | 3 |
| 4 | USPS | Delivery | 104 | 6 |
| 4 | Bose* | Electronics | 96 | 7 |
| HT | Trustone Financial (Local) | Financial | 66 | 4 |
| HT | Football America (TV Show) | Football | 68 | 4 |
| 3 | NFL Game Pass | Football | 89 | 7 |
| 1 | NFL Network | Football | 13 | 5 |
| HT | NFL Now | Football | 61 | 7 |
| HT | NFL Turning Point | Football | 70 | 6 |
| 2 | Play60 | Football | 44 | 6 |
| 1 | SNF All Access | Football | 5 | 6 |
| 1 | Farmer's | Insurance | 29 | 7 |
| 1 | Geico | Insurance | 14 | 6 |
| 2 | Geico | Insurance | 40 | 4 |
| 4 | Geico | Insurance | 100 | 4 |
| 2 | Nationwide | Insurance | 41 | 7 |
| 3 | Nationwide Manning* | Insurance | 75 | 6 |
| 1 | State Farm Rodgers* | Insurance | 25 | 7 |
| 4 | State Farm Rodgers* | Insurance | 105 | 7 |
| 4 | United Health Care | Insurance | 97 | 4 |
| 1 | USAA | Insurance | 12 | 5 |
| 3 | Mayo Sports Medicine (local) | Medical | 93 | 4 |
| 2 | Batman v Superman | Movie | 55 | 5 |
| 1 | Colony | Movie | 23 | 7 |
| 3 | Dirty Grandpa | Movie | 77 | 7 |
| 1 | Race | Movie | 19 | 6 |
| 4 | Ride Along 2 | Movie | 113 | 7 |
| 1 | Their Finest Hours | Movie | 11 | 7 |
| 4 | Chili's | Restaurants | 98 | 4 |
| 1 | McDonald's | Restaurants | 20 | 4 |
| 2 | McDonald's | Restaurants | 39 | 4 |
| 2 | McDonald's | Restaurants | 50 | 4 |
| 3 | McDonald's | Restaurants | 88 | 4 |
| 4 | McDonald's | Restaurants | 103 | 4 |
| HT | Papa Murphy's | Restaurants | 65 | 3 |
| 1 | Subway | Restaurants | 4 | 5 |
| 2 | Subway | Restaurants | 52 | 4 |
| 3 | Subway | Restaurants | 82 | 5 |
| 4 | Subway | Restaurants | 115 | 5 |
| 1 | Wendy's | Restaurants | 26 | 4 |
| 4 | Wendy's | Restaurants | 109 | 5 |
| 1 | Direct TV | Satellite TV | 24 | 7 |
| 1 | Pepsi | Soda | 8 | 4 |
| HT | X1 Infinity | Streaming | 60 | 7 |
| 3 | Intuit Turbotax | Tax Preparation | 76 | 7 |
| 1 | TaxAct.Com | Tax Preparation | 27 | 6 |
| 3 | Only in MN (local) | Travel | 92 | 4 |
| 2 | Biggest Loser | TV Show | 37 | 2 |
| HT | Blindspot | TV Show | 56 | 7 |
| 1 | Golden Globes | TV Show | 18 | 4 |
| 3 | NHL | TV Show | 90 | 7 |
| 3 | Rio Olympics | TV Show | 84 | 4 |
| 2 | Shades of Blue | TV Show | 48 | 5 |
| 4 | Shades of Blue | TV Show | 112 | 6 |
| 4 | Soccer NBCSN | TV Show | 102 | 6 |
| 1 | Superstore | TV Show | 32 | 3 |
| 4 | Superstore | TV Show | 107 | 3 |
| 3 | SVU | TV Show | 75 | 4 |
| 1 | Telenovela | TV Show | 28 | 3 |
| HT | The Blacklist | TV Show | 57 | 6 |
| 3 | Today Show | TV Show | 80 | 4 |
| HT | Tonight Show | TV Show | 69 | 4 |
| HT | You, Me, and the Apocalypse | TV Show | 63 | |
| 4 | You, Me, and the Apocalypse | TV Show | 116 | 4 |
| 1 | Boom Beach | Video Game | 3 | 6 |
| 3 | Call of Duty | Video Game | 87 | 7 |
| 1 | Apple TV | Wireless | 31 | 4 |
| 1 | Sprint | Wireless | 22 | 5 |
| 2 | Sprint | Wireless | 51 | 4 |
| 1 | Verizon | Wireless | 1 | 4 |
| 1 | Verizon | Wireless | 6 | 4 |
| 2 | Verizon | Wireless | 45 | 4 |
| 4 | Verizon | Wireless | 99 | 4 |