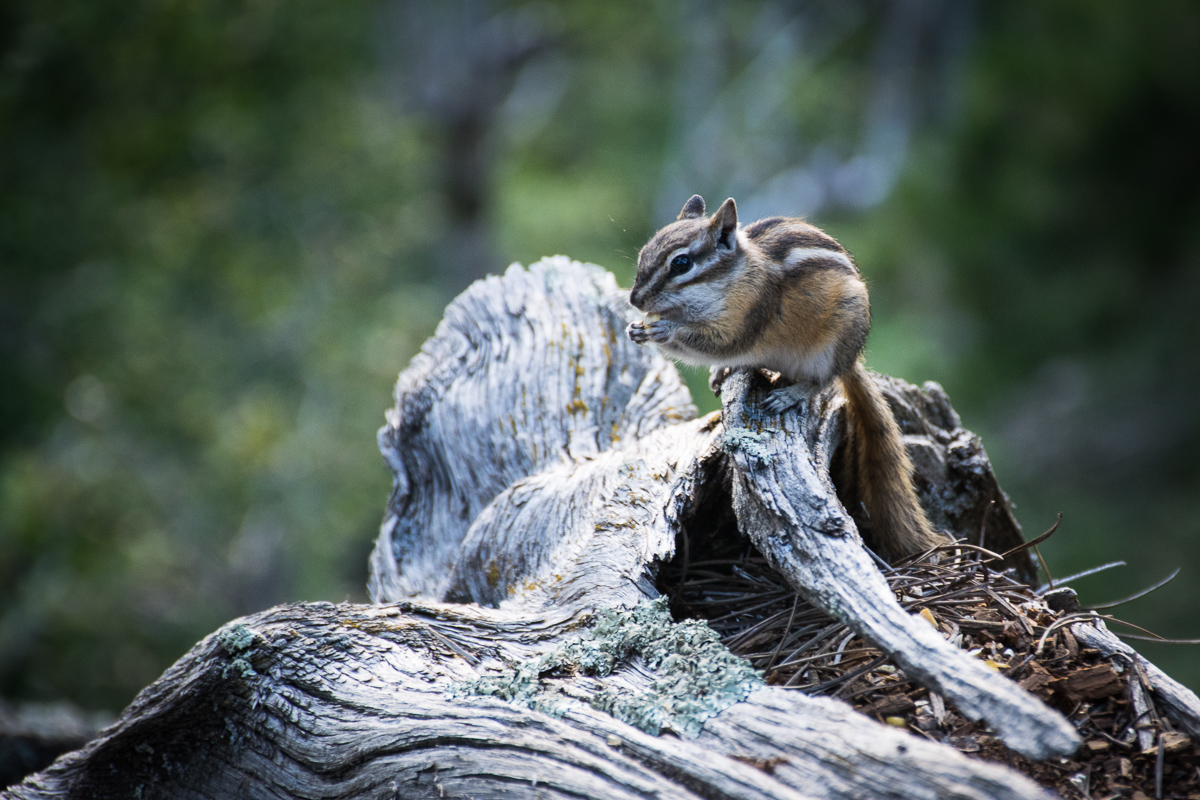 Game Date:  Thu Sep 17, 2015
Teams:  Denver Broncos @ Kansas City Chiefs
Network:  CBS
You're reading what I hope will be one of many Game Reports in which I document my growth as a novice NFL TV fan.  You can check here if you'd like to
learn more about my plans.
My local news report (WCCO) preceded the game and announcer Mark Rosen shared that the Chiefs were slightly favored for this game.  My interest was piqued.   The hometown fans in Kansas City are pretty entertaining to watch.  They pointed out that Peyton Manning was closing in on his 70K yards passing milestone and he did it during the game.  I felt very proud.  This was an extremely entertaining game, I must say.  With only two other games under my belt, it's surprising to me how much I've learned already and how I'm feeling a growing fondness for my Broncos.  The biggest reason I chose to love Denver was that I thought Peyton Manning was cool and funny, and to see him play so very well is actually kind of thrilling.  He seemed to enjoy it, too.
TV Razzle Dazzle – it's great television
Voice of God announcer set up the same — dramatic retelling of what happened in each team's previous game — really and effective opening montage.   I like the shield-shaped logo they use to transition from play to replay.   The animated graphic of the offensive line comparing this year's to last years — quite complicated and cool.  Stadium PA announcer was distracting — unusual to hear that in the background so loud.  Mic'd Up  — Jeremy Ware and others — kind of a gimmicky novelty to hear the player's comments, but amusing.
Entertainment value
5/5.  Yeehaw.  I can't believe I enjoyed a football game.  Structured like a work of drama:  the hero was in peril in the first act and rose above the antagonists.   Jamaal Charles TD — really impressive even though it put my Broncos behind.  And man — did they ever replay that one a lot.   Same with 2nd Chiefs TD — enjoyed watching Peters run it into the end zone and do that cute little kick-step.  Very cool when Sanders dove into the endzone on my Broncos' first touchdown.  End of 2nd quarter — OMG.  Talib's interception and two touchdowns in less than 2 minutes — I actually jumped out of my chair.  The whole rest of the game was a nail-biter with a spectacular finish.
Commercial commentary – remember who's paying for all this
There were 118 separate commercials during the game.   This time I've noted which commercials had a football theme — it's quite common but I didn't really notice that pattern until my second game (
Ravens@Broncos
)  Commercials for upcoming CBS TV shows again led the pack (29), followed by auto/truck ads (16).  Lots of audio plugs for various TV shows and upcoming NFL events, but more graphics on bottom half of the screen while those are being made.   They're not included in the commercial roster count of 118.   A nice bunch of Fantasy Football spots, and I was struck by how relentlessly
male
they are in their appeal (apparently they aren't aware of the increasing number of
women involved in fantasy football
).  Speaking of male focus of commercials — it's very plain to see what demographic is being targeted in most of the commercials.  That's not a criticism, just an observation. For my next game report I think I'll start logging which commercials seem to target someone
other
than young males.  During this show, the ones that stood out included AARP, Wendy's, US Postal Service, and UPS.
Interesting Extras — lots to watch besides the game
In addition to being a highly entertaining game on the field, the broadcast was loaded with extra features.  "Planning for the Future"  feature about John Elway's role in rebuilding the Broncos.  "Football Starts Here" – wonderful montage of video images against a young African American male.   Very short feature about a local high school coach who's retiring – nice.   National WWI Museum in KC was plugged briefly.  Superbowl Memories:  Hank Stram (sp?), the widow was brought onto the field.  Man — I'd sure like to see more of the halftime activities.   Colquitt twins are both punters, one on each of these teams.  They even had home video of the Colquitts as small boys singing "Take Me Out to the Ballgame.  Elway/Kubiak feature near end of 3rd quarter.  A few other times the announcers did a little shoutout to some local Kansas City businesses and personalities.
So much for me to learn
Bootleg play.
Points to Ponder (or things that make me go "hmmmm …")
Is any of the music we hear on TV what they're also hearing in the stadium?  Why on some timeouts do they go to commercial while on others they cut to the announcers?  So many commercials for premieres of CBS TV shows — makes sense to drive up numbers for those premieres to "hook" the audience on them;  will the number of commercials for TV shows decrease after the premieres?   Does Thursday Night Football have a different musical theme from the other nights?   For that matter, are Sunday and Monday nights' themes different from each other?
Here's the commercial roster for the show.  I've sorted this one by category, but  you can also see which quarter the ads were telecast and in what order.  The asterisks (*) indicate commercials with a football theme of some sort.
| | | | |
| --- | --- | --- | --- |
| Quarter | Commercials:  Denver @ Kansas City, Sep 17 15 on CBS (*football themed ad) | Category | Ad Number |
| 1 | Audi A6 | Auto | 12 |
| 2 | Bridgestone Tires* | Auto | 53 |
| HT | Dodge Ram | Auto | 60 |
| 4 | Ford F-150 | Auto | 103 |
| 4 | Ford F-150 | Auto | 113 |
| 3 | GMC Denali | Auto | 77 |
| 1 | GMC Sierra | Auto | 20 |
| 1 | Hyundai "Because Football"* | Auto | 7 |
| 1 | Hyundai Tucson | Auto | 2 |
| 2 | Lexus IS | Auto | 28 |
| 2 | Lexus IS | Auto | 36 |
| HT | Lexus IS | Auto | 70 |
| 2 | Lexus RCF Coupe | Auto | 35 |
| 4 | Mazda | Auto | 82 |
| 4 | Mazda | Auto | 88 |
| 4 | Toyota Rav 4 | Auto | 95 |
| 2 | Bud Light | Beer | 24 |
| 4 | Coor's Light | Beer | 84 |
| 1 | Corona Light | Beer | 6 |
| 3 | Corona Light | Beer | 75 |
| 4 | Corona Light | Beer | 109 |
| 2 | Michelob Ultra | Beer | 40 |
| 1 | Galaxy Samsung S6 | Cellphone | 13 |
| 1 | iPhone 6s | Cellphone | 5 |
| 3 | iPhone 6S | Cellphone | 73 |
| 2 | iPhone/ATT* | Cellphone | 47 |
| 1 | Sprint iPhone | Cellphone | 1 |
| 4 | Sprint iPhone | Cellphone | 86 |
| 4 | Verizon | Cellphone | 111 |
| 4 | Verizon (McCown)* | Cellphone | 91 |
| 4 | Galaxy Tab S2 Samsung | Computer | 117 |
| 1 | Draft Kings | Fantasy Football | 19 |
| 2 | Draft Kings | Fantasy Football | 23 |
| HT | Draft Kings | Fantasy Football | 68 |
| 4 | Draft Kings | Fantasy Football | 85 |
| 4 | Draft Kings | Fantasy Football | 96 |
| 4 | Draft Kings | Fantasy Football | 112 |
| 1 | FanDuel | Fantasy Football | 3 |
| 2 | FanDuel | Fantasy Football | 38 |
| 4 | FanDuel | Fantasy Football | 79 |
| 1 | NFL.Com Fantasy Football | Fantasy Football | 11 |
| 2 | American Express | Financial | 44 |
| 4 | American Express | Financial | 107 |
| 2 | Voya | Financial | 34 |
| 2 | NCAA Upcoming Game | Football | 43 |
| 4 | NFL Network:  Undrafted | Football | 110 |
| 4 | NFL Now | Football | 98 |
| 4 | NFL Ticket Exchange | Football | 102 |
| HT | Vikings Tickets | Football | 56 |
| 2 | Dannon Oikos Yogurt* | Groceries | 41 |
| 2 | Tostitos* | Groceries | 46 |
| 2 | Benjamin Moore Paint | Home Improvement | 45 |
| 4 | Benjamin Moore Paint | Home Improvement | 115 |
| 1 | Lowe's* | Home Improvement | 10 |
| 3 | Lowe's* | Home Improvement | 71 |
| 4 | Lowe's* | Home Improvement | 104 |
| 2 | Courtyard by Marriott* | Hotel | 27 |
| 4 | Geico | Insurance | 105 |
| 2 | Nationwide (Manning)* | Insurance | 37 |
| 1 | State Farm | Insurance | 14 |
| 1 | Western National | Insurance | 18 |
| 4 | UPS | Mail/parcel delivery | 108 |
| 4 | US Postal Service | Mail/parcel delivery | 101 |
| 2 | Black Mass | Movie | 33 |
| 3 | Black Mass | Movie | 76 |
| 4 | Everest | Movie | 90 |
| 1 | Furious 7 | Movie | 9 |
| 3 | Sicario | Movie | 72 |
| 2 | The Martian | Movie | 50 |
| HT | Cabela's | Outdoor Gear | 59 |
| 4 | Head and Shoulders Shampoo* | Personal Hygiene | 116 |
| 2 | Chick-Fil-A* | Restaurants | 55 |
| 3 | Chick-Fil-A* | Restaurants | 78 |
| 4 | KFC | Restaurants | 100 |
| 2 | McDonald's | Restaurants | 42 |
| 4 | McDonald's | Restaurants | 81 |
| 4 | Outback | Restaurants | 89 |
| 2 | Pizza Hut* | Restaurants | 25 |
| 2 | Pizza Hut* | Restaurants | 32 |
| 2 | Starbucks | Restaurants | 48 |
| 2 | Subway | Restaurants | 52 |
| 1 | Wendy's | Restaurants | 8 |
| 2 | Wendy's | Restaurants | 29 |
| 4 | Wendy's | Restaurants | 106 |
| 4 | Xfinity | Satellite TV | 94 |
| 2 | AARP | Senior Services | 51 |
| 4 | Adidas* | Sports Apparel | 99 |
| 1 | Big Bang Theory Premiere | TV Show | 21 |
| 4 | Big Bang Theory Premiere | TV Show | 93 |
| 4 | Big Bang Theory Premiere | TV Show | 118 |
| HT | Bluebloods Premiere | TV Show | 69 |
| 2 | Code Black | TV Show | 49 |
| HT | Code Black | TV Show | 64 |
| HT | CSI | TV Show | 66 |
| 4 | CSI | TV Show | 92 |
| 1 | Late Show | TV Show | 17 |
| HT | Late Show | TV Show | 62 |
| 4 | Late Show | TV Show | 114 |
| HT | Life In Pieces Premiere | TV Show | 57 |
| 4 | Life In Pieces Premiere | TV Show | 87 |
| HT | Limitless Premiere | TV Show | 58 |
| 4 | Limitless Premiere | TV Show | 83 |
| 2 | NCIS Premiere | TV Show | 54 |
| 3 | NCIS Premiere | TV Show | 74 |
| 1 | NCIS:  Los Angeles Premiere | TV Show | 4 |
| 1 | NCIS:  New Orleans | TV Show | 16 |
| 2 | NFL Network (Christian Oyoke) | TV Show | 26 |
| HT | NFL Network A Football Life (Christian Okoye) | TV Show | 65 |
| 4 | Scorch Trials | TV Show | 80 |
| 2 | Scorpion Premiere | TV Show | 31 |
| HT | Scorpion Premiere | TV Show | 63 |
| 1 | Survivor Premiere | TV Show | 15 |
| 2 | Survivor Premiere | TV Show | 39 |
| HT | WCCO News (Local) | TV Show | 61 |
| HT | WCCO News (Local) | TV Show | 67 |
| 4 | WCCO News (Local) | TV Show | 97 |
| 2 | Game Of War | Video Game | 22 |
| 2 | Pandora | Electronics | 30 |