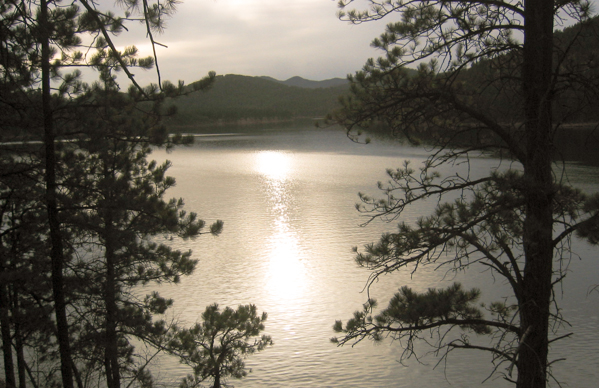 Game Date:  Thu Oct 22, 2015
Teams:  New England Patriots @ San Francisco 49ers
Network:  CBS
You're reading what I hope will be one of many Game Reports in which I document my growth as a novice NFL TV fan.  You can check here if you'd like to
learn more about my plans.
---
 Pregame Thoughts
Not especially interested in this one but it's the only game this weekend that I'll be able to watch.  Seattle is one of the teams that I hate, and they've been doing pretty well although they lost their last game.
Overall Response
49ers' QB Kaepernik – interesting persona, very collected and serene as he watches the action from the sidelines.  Otherwise not a very interesting game — plus Thursday night?  I don't get how anybody can stay up so late on a work night.  I'd forgotten that San Francisco was hosting Super Bowl 50 in February and one of the commentators was really beating up on them for how bad they are compared to the last time they were in the SB.  It always strikes me odd when they make those comparisons;  it's not the same team as it was then.  Apparently San Francisco lost a good number of key players this season.
TV Razzle Dazzle
Nothing stood out.
Entertainment value
1/5.  Just couldn't get into it.
Commercial commentary
118 separate ads, T-rating 5.30/7.00.
Longest run w/o a first commercial — 7 minutes left in the first quarter.
Interesting Range Rover ad — man driving woman, drops her off to lead a dogsled.  Kinda goes against the testosterone formula;  in this case, the woman is the adventurer.
Only one Fantasy Football ad (FanDuel).
Interesting Extras
"We'll be back in 108 days for the Golden Anniversary of the Superbowl."  It's not the 50th anniversary.  Salute to local high school coach.  Cable car spot.  Bodine Bakery – sourdough bread.   Funny how much they had to tread water for the last four minutes of play — all their ads had run, it would appear.
Here's the commercial roster for the show.  I've sorted this one by category, but  you can also see which quarter the ads were telecast and in what order.  Remember, asterisks (*) mark commercials with a football theme (especially when the product advertised is NOT explicitly football-related).
---
| | | | | |
| --- | --- | --- | --- | --- |
| Quarter | Commercials (118 total):  New England @ San Franciso, Oct 22 2015, CBS | Category | Ad Number | Testosterone Factor (avg.  5.30/7.0) |
| 3 | Macys | Apparel | 78 | 3 |
| 2 | BMW Service Center | Auto | 31 | 7 |
| 4 | Bridgestone Tires* | Auto | 102 | 7 |
| HT | Chevy Malibu | Auto | 59 | 4 |
| 1 | Dodge Ram | Auto | 23 | 7 |
| 1 | Ford F-150 | Auto | 21 | 7 |
| 3 | Ford Transit | Auto | 66 | 7 |
| 2 | GMC | Auto | 41 | 7 |
| 1 | Honda Civic | Auto | 22 | 4 |
| 2 | Hyundai Texans Win* | Auto | 50 | 7 |
| 1 | Lexus LS/LX | Auto | 2 | 6 |
| 1 | Lexus LS/LX | Auto | 9 | 6 |
| 1 | Lexus LS/LX | Auto | 26 | 6 |
| HT | Lexus RC | Auto | 65 | 7 |
| 3 | Lincoln | Auto | 73 | 7 |
| 3 | Lincoln | Auto | 75 | 7 |
| 3 | Lincoln | Auto | 81 | 7 |
| 2 | Mazda CX3 | Auto | 34 | 7 |
| 4 | Nissan Maxima | Auto | 95 | 7 |
| 4 | Nissan Maxima | Auto | 101 | 7 |
| 4 | Nissan Maxima | Auto | 108 | 7 |
| 3 | Ram Trucks | Auto | 93 | 7 |
| 2 | Range Rover | Auto | 45 | 4 |
| HT | Toyota Camry | Auto | 63 | 3 |
| 3 | Volkswagen Passat | Auto | 91 | 7 |
| 1 | Bud Light | Beer | 27 | 7 |
| 1 | Corona Extra | Beer | 6 | 4 |
| 4 | Corona Extra | Beer | 104 | 4 |
| 2 | Michelob Ultra | Beer | 47 | 4 |
| 3 |  Verizon (McCown)* | Cellphone | 89 | 6 |
| 1 | Cricket Wireless | Cellphone | 10 | 4 |
| 2 | Cricket Wireless | Cellphone | 37 | 3 |
| 4 | iPhone 6S | Cellphone | 96 | 2 |
| 3 | iPhone 6S Sprint | Cellphone | 85 | 7 |
| 4 | nexus | Cellphone | 115 | 4 |
| 4 | T-Mobile | Cellphone | 109 | 4 |
| 1 | T-Mobile iPhone S | Cellphone | 16 | 4 |
| 1 | iWatch | Computer | 1 | |
| 1 | iWatch | Computer | 4 | 1 |
| 3 | PCDoeswhat | Computer | 80 | 7 |
| 1 | FanDuel | Fantasy Football | 17 | 7 |
| 2 | American Express | Financial | 54 | 1 |
| 1 | Voya | Financial | 8 | 4 |
| 3 | fitbit | Fitness | 76 | 5 |
| 1 | A Football Life | Football | 30 | 7 |
| 2 | Because Football | Football | 51 | 7 |
| 3 | Football Is Family | Football | 94 | 6 |
| 1 | NFL Coast to Coast | Football | 19 | 7 |
| 1 | NFL Game Pass | Football | 13 | 7 |
| 4 | NFL Now | Football | 118 | 7 |
| 4 | NFL Ticket Exchange | Football | 98 | 7 |
| HT | Vikings Tickets | Football | 55 | 7 |
| 2 | Dannon Oikos Yogurt* | Groceries | 40 | 5 |
| 1 | Lowe's Football Self* | Home Improvement | 29 | 7 |
| 2 | Lowe's Football Self* | Home Improvement | 39 | 7 |
| 3 | Lowe's Football Self* | Home Improvement | 82 | 7 |
| 4 | Lowe's Football Self* | Home Improvement | 103 | 7 |
| HT | Mills Fleet Farm | Home Improvement | 58 | 7 |
| 2 | Farmers | Insurance | 49 | 5 |
| 3 | Geico | Insurance | 88 | 4 |
| 3 | Nationwide (Manning)* | Insurance | 67 | 7 |
| 4 | State Farm Doublecheck | Insurance | 99 | 7 |
| 2 | Kay Jewelers | Jewelry | 35 | 2 |
| 2 | Kay Jewelers | Jewelry | 36 | 2 |
| 2 | DXL* | Menswear | 53 | 7 |
| 4 | Navy | Military | 113 | 7 |
| 1 | Bridge of Spies | Movie | 7 | 6 |
| 2 | Burnt | Movie | 42 | 4 |
| 1 | Jurassic World | Movie | 15 | 4 |
| 3 | Last Witch Hunter | Movie | 69 | 5 |
| 2 | Paranormal Activity | Movie | 48 | 5 |
| 4 | Rock the Kasbah | Movie | 112 | 7 |
| 4 | Spectre 007 | Movie | 106 | 6 |
| 3 | Steve Jobs | Movie | 86 | 6 |
| 1 | The Ghost Dimension | Movie | 28 | 4 |
| 3 | Yelp | Online | 77 | 4 |
| 3 | Cialis | Pharmaceuticals | 72 | 5 |
| 1 | Humira (arthritis) | Pharmaceuticals | 12 | 2 |
| 2 | Movantik | Pharmaceuticals | 32 | 1 |
| 4 | Chick Fil-a | Restaurants | 114 | 7 |
| 1 | McDonalds Breakfast | Restaurants | 3 | 4 |
| 3 | McDonalds Breakfast | Restaurants | 74 | 4 |
| 3 | Outback | Restaurants | 68 | 4 |
| 4 | Outback | Restaurants | 105 | 5 |
| 1 | Pizza Hut | Restaurants | 14 | 5 |
| 2 | Pizza Hut | Restaurants | 38 | 5 |
| 1 | Wendy's | Restaurants | 11 | 4 |
| 4 | Wendy's | Restaurants | 97 | 6 |
| 3 | X1 Infinity | Satellite TV | 92 | 5 |
| 4 | AARP | Senior services | 110 | 4 |
| 3 | Tostitos* | Snacks | 87 | 7 |
| 3 | 60 MInutes | TV Show | 71 | 5 |
| 1 | Amazing Race | TV Show | 18 | 7 |
| 4 | Big Bang /Supergirl/Scorpion | TV Show | 116 | 4 |
| 2 | Big Bang Theory | TV Show | 46 | 7 |
| 4 | Big Bang Theory | TV Show | 111 | 6 |
| 3 | Blue Bloods | TV Show | 79 | 5 |
| HT | CBS News | TV Show | 64 | 4 |
| 1 | Code Black | TV Show | 20 | 5 |
| 1 | CSI Cyber | TV Show | 25 | 5 |
| HT | Elementary | TV Show | 57 | 4 |
| 1 | Hawaii 5-0 | TV Show | 24 | 6 |
| 3 | Limitless | TV Show | 83 | 5 |
| HT | Madam Secretary/Goodwife | TV Show | 56 | 2 |
| 2 | Mom | TV Show | 52 | 1 |
| 2 | NCIS | TV Show | 43 | 5 |
| 4 | NCIS | TV Show | 117 | 4 |
| 2 | Scorpion | TV Show | 33 | 4 |
| 3 | Scorpion | TV Show | 90 | 5 |
| 1 | Supergirl | TV Show | 5 | 3 |
| HT | Supergirl | TV Show | 60 | 2 |
| HT | Survivor | TV Show | 61 | 6 |
| 4 | Undrafted NFL Network* | TV Show | 107 | 7 |
| 3 | Walmart | TV Show | 70 | 6 |
| HT | WCCO News (Local) | TV Show | 62 | 4 |
| 3 | Assassin's Creed | Video Game | 84 | 7 |
| 2 | Call of Duty | Video Game | 44 | 7 |
| 4 | Fallout 4 | Video Game | 100 | 7 |