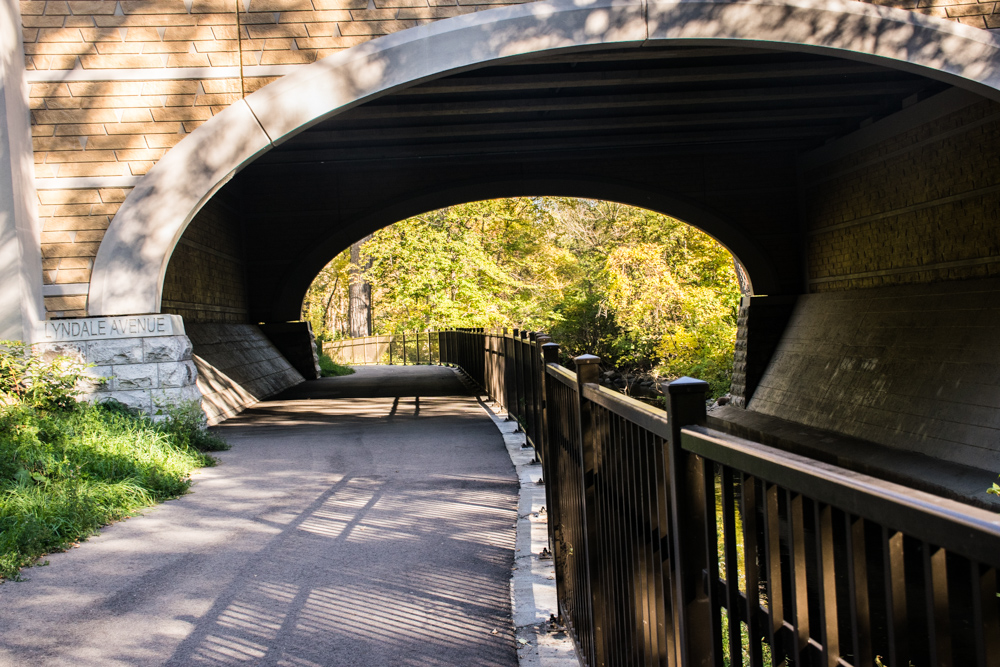 Game Date:  Sun Oct 18, 2015
Teams:  New England @ Indianapolis
Network:  NBC
You're reading what I hope will be one of many Game Reports in which I document my growth as a novice NFL TV fan.  You can check here if you'd like to
learn more about my plans.
---
Pregame Thoughts
I'm looking forward to this game — again because it might mean the end to an unbroken winning streak, this time that of the despised New England Patriots.  Their opponent is certainly the underdog here, having a worse record and doing poorly against New England last year.  So it would make a Colts' victory that much more sweet.  I also have a new reason for hating the Patriots:  their owner is an investor in Draft Kings.  I read an article recently about the CEO of DraftKings hanging out in a their luxury suite at Patriots' stadium during the first game of the season — not paying any attention to the game, but instead monitoring all the new signups on DraftKings.  Seems pretty fishy to me.
Sidebar:  Two of my other  teams are playing today — Seattle (whom I hate) and Denver (whom I love).  I hadn't planned to watch the Seattle game but I happened to catch the last quarter of Denver @ Cleveland and caught the overtime victory of my Broncos.  Very exciting finish — thanks to McManus's field goal that clinched the win.  Well done!
Overall Response
I did not remember that the Colts were the "Deflategate" team that lost to New England when the soft balls were used.  That added an element of drama to an already spirited competition.  Interesting how all of the Patriot players stayed on message when asked about "revenge:"  "it's just another game," they all said.  So — this game had a great first half for me and a very disappointing second half.  The Colts seemed to fall apart after their early lead in the first quarter and decisive lead at the half.  I didn't pay a lot of attention once it became clear that Colts were going to lose — badly.
TV Razzle Dazzle
Didn't note anything special.
Entertainment value
3/5.  The beginning of the game was fun for me to watch, but after the half I just wanted to go to bed.  Way too late on a school night.
Commercial commentary
111 separate commercials, testosterone factor 5.0/7.0 (lowest so far, due largely to higher number of iPhone and Samsung ads which tend to be gender-neutral or skew female.
Biggest categories:  auto/truck and restaurants (especially McDonald's breakfast).
Only one fantasy ad (FanDuel).
Interesting Extras
Coming out of commercials there was usually a bit of B-roll video dealing with Indianapolis points of interest:   the Indiana capitol, the Children's Museum and others, most of which weren't identified.  The deflategate theme was prominent in the stands and commentary:  a bakery offered a deflated football cake, lots of fans in flat ball hats, etc.  They spent some time reviewing Bill Belicheck's long career — interesting to note that he was once with the Colts as a coach..
So much to learn
There's still much that goes on that I don't fully understand — the whole 1 & 10 and subsequent yardage and down calls aren't clear to me.  I don't know whether understanding that would make the game more enjoyable or not.
Points to Ponder
Nothing this time.
Here's the commercial roster for the show.  I've sorted this one by category, but  you can also see which quarter the ads were telecast and in what order.  Remember, asterisks (*) mark commercials with a football theme (especially when the product advertised is NOT explicitly football-related).
---
| | | | | |
| --- | --- | --- | --- | --- |
| Quarter | Commercials:  New England @ Indianapolis, Sun Oct 18 2015, NBC (111 total) | Category | Ad Number | Testosterone Factor (5.0/7.0) |
| 3 | Southwest | Airline | 64 | 3 |
| HT | Carmax (Local) | Auto | 52 | 4 |
| 2 | Chevy Silverado | Auto | 36 | 6 |
| HT | Chrysler | Auto | 54 | 4 |
| HT | Dodge Ram | Auto | 60 | 7 |
| 4 | Ford | Auto | 95 | 4 |
| 4 | Ford F-150 | Auto | 88 | 7 |
| 4 | Ford Focus | Auto | 94 | 3 |
| 4 | Ford Fusion | Auto | 102 | 2 |
| 4 | Ford Powerful by Design | Auto | 103 | 2 |
| 4 | Ford Transit | Auto | 97 | 7 |
| 3 | GMC | Auto | 86 | 7 |
| 1 | KIA Sorento | Auto | 8 | 2 |
| 1 | KIA Sorento* | Auto | 1 | 7 |
| 1 | KIA Sorento* | Auto | 11 | 7 |
| 1 | KIA Sorento* | Auto | 13 | 2 |
| 1 | Nissan Maxima | Auto | 25 | 7 |
| 2 | Nissan Maxima | Auto | 30 | 7 |
| HT | Toyota Tacoma | Auto | 56 | 7 |
| 3 | Toyota Tacoma | Auto | 66 | 7 |
| 3 | Toyota Tacoma | Auto | 67 | 7 |
| 3 | Toyota Tacoma | Auto | 73 | 7 |
| 2 | Bud Light* | Beer | 37 | 7 |
| 1 | Budweiser | Beer | 19 | 6 |
| 1 | Coors Light | Beer | 7 | 4 |
| 3 | Coors Light | Beer | 81 | 4 |
| HT | Michelob Golden Light | Beer | 59 | 4 |
| 3 | Michelob Ultra | Beer | 69 | 4 |
| 1 | Verizon (Watt)* | Cellphone | 2 | 7 |
| 4 | iPhone | Cellphone | 96 | 5 |
| 2 | iPhone 6s | Cellphone | 45 | 3 |
| 4 | iPhone 6s | Cellphone | 99 | 4 |
| 1 | nexus | Cellphone | 22 | 4 |
| 1 | Samsung | Cellphone | 14 | 4 |
| 4 | Samsung | Cellphone | 100 | 1 |
| 1 | Sprint/iPhone | Cellphone | 26 | 7 |
| 1 | T-Mobile | Cellphone | 9 | 4 |
| 2 | T-Mobile | Cellphone | 44 | 4 |
| 2 | Verizon | Cellphone | 31 | 3 |
| 3 | Verizon | Cellphone | 82 | 4 |
| 4 | Verizon (Watt)* | Cellphone | 105 | 7 |
| 1 | Surface Book | Computer | 5 | 2 |
| 2 | Surface Book | Computer | 38 | 4 |
| 4 | Surface Book* | Computer | 91 | 6 |
| 1 | Bose Headphone (Wilson) | Electronics | 21 | 7 |
| 1 | FanDuel | Fantasy Football | 27 | 7 |
| 1 | Ameritrade (Luck)* | Financial | 15 | 6 |
| 1 | Bank Americard | Financial | 23 | 4 |
| 1 | Citi Cash Card* | Financial | 10 | 4 |
| 3 | Navy Federal Credit Union | Financial | 79 | 6 |
| 1 | USAA | Financial | 3 | 6 |
| 2 | USAA Salute to Service | Financial | 46 | 4 |
| 1 | Football Is Family | Football | 4 | 2 |
| HT | Football Is Family | Football | 55 | 4 |
| 4 | Football Is Family | Football | 109 | 2 |
| 3 | Manchester Derby | Football | 78 | 7 |
| 2 | NFL Game Pass | Football | 32 | 7 |
| 3 | NFL Now | Football | 83 | 7 |
| HT | NFL on Yahoo | Football | 61 | 7 |
| HT | NFL Turning Point | Football | 63 | 7 |
| 3 | Sears | Home Improvement | 65 | 4 |
| 3 | American Family | Insurance | 85 | 2 |
| 4 | Geico | Insurance | 98 | 7 |
| 3 | Nationwide (Manning)* | Insurance | 70 | 7 |
| 2 | State Farm | Insurance | 34 | 4 |
| 4 | State Farm Doublecheck | Insurance | 106 | 7 |
| 3 | Burnt | Movie | 68 | 4 |
| 4 | Jurassic World | Movie | 89 | 5 |
| 4 | Jurassic World | Movie | 104 | 5 |
| 3 | Last Witch Hunter | Movie | 80 | 6 |
| 2 | Our Brand Is Crisis | Movie | 41 | 2 |
| 3 | Spectre 007 | Movie | 74 | 6 |
| HT | LL Bean | Outdoor Gear | 51 | 4 |
| 1 | North Face | Outdoor Gear | 17 | 2 |
| 4 | Cialis | Pharmaceuticals | 107 | 5 |
| 1 | McDonald's Breakfast | Restaurants | 6 | 4 |
| 2 | McDonald's Breakfast | Restaurants | 35 | 4 |
| 3 | McDonald's Breakfast | Restaurants | 72 | 4 |
| 1 | Olive Garden | Restaurants | 18 | 4 |
| 3 | Papa Murphys* | Restaurants | 87 | 2 |
| 4 | Subway | Restaurants | 90 | 4 |
| 2 | Subway Life Coach* | Restaurants | 47 | 6 |
| 2 | Direct TV | Satellite TV | 33 | 4 |
| HT | X1 Infinity | Satellite TV | 58 | 4 |
| HT | Jack Links Jerky | Snacks | 53 | 7 |
| 2 | Pepsi (Lynch)* | Soft drink | 42 | 4 |
| 3 | Puma | Sportswear | 77 | 7 |
| 3 | Hulu | Streaming TV | 76 | 6 |
| 2 | Blacklist | TV Show | 40 | 5 |
| 4 | Blacklist | TV Show | 108 | 5 |
| 1 | Blind Spot | TV Show | 16 | 6 |
| HT | Blindspot | TV Show | 50 | 6 |
| 4 | Blindspot | TV Show | 110 | 6 |
| 3 | Chicago Fire | TV Show | 71 | 4 |
| HT | Chicago Lives | TV Show | 57 | 5 |
| 3 | Chicago PD | TV Show | 75 | 5 |
| 2 | Grimm | TV Show | 49 | 5 |
| 2 | Heroes Reborn | TV Show | 39 | 6 |
| HT | Heroes Reborn | TV Show | 62 | 7 |
| 1 | Law & Order SVU | TV Show | 24 | 4 |
| 1 | NASCAR | TV Show | 20 | 6 |
| 4 | Rugby World | TV Show | 92 | 7 |
| 1 | The Voice | TV Show | 12 | 4 |
| 4 | Today Show | TV Show | 111 | 3 |
| 3 | Truth Be Told | TV Show | 84 | 6 |
| 1 | Undateable | TV Show | 28 | 4 |
| 2 | GE | Utilities | 48 | 5 |
| 4 | GE | Utilities | 93 | 4 |
| 4 | Assassin's Creed | Video Game | 101 | 7 |
| 2 | Fallout 4 | Video Game | 43 | 7 |
| 2 | Star Wars Battlefront | Video Game | 29 | 7 |