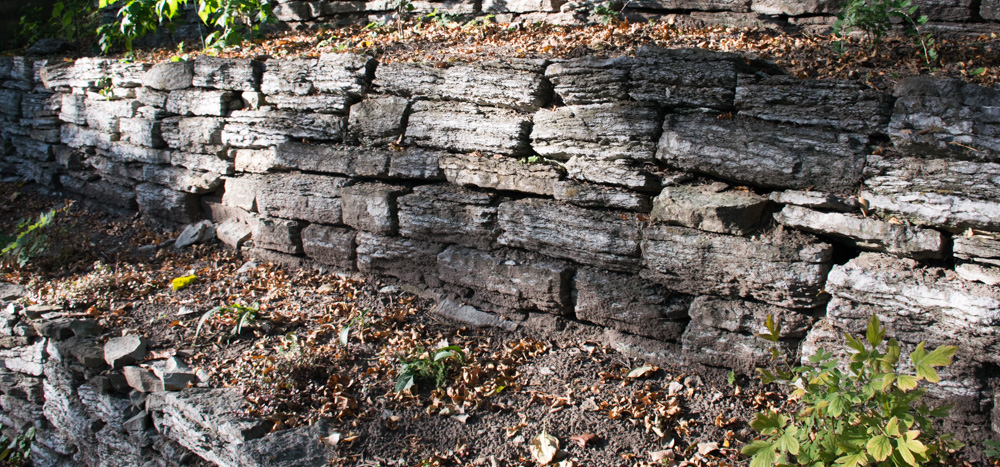 Game Date:  Thursday October 15, 2015
Teams:  Atlanta Falcons @ New Orleans Saints
Network:  CBS
---
 Pregame Thoughts
I'm looking forward to this game for a few reasons:
It's the first time I get to watch the Saints play this season, and they are one of the two teams I've selected to love.
The game is at the Superdome in New Orleans.  One of the reasons I selected the Saints was because of the connection with superstorm Katrina and the way the Saints helped in the recovery of the city (mainly in the morale of the populace).  The Superdome is an icon of that event.
I'll be against Atlanta, and that'll be easy because they're 5-0, and while I have no particular issue with the Falcons, it would be statisfying to watch my team break their streak.
I'm on vacation.  Normally a Thursday night game would be a burden, but not so tonight.
Overall Response
Got off to a good start — although Petes was injured right away.  My Saints got the first touchdown of the game.  That had to feel good for them.  Competition was great for first quarter.  I didn't care for the comment that my Saints had the worst defense in the NFL;  then the commentators seemed to backpedal as the defense was looking pretty good.  I liked the story about Delvin Breaux, hometown kid from New Orleans, had broken neck, played minors, and tried out for the Saints as a free agent.  The game was quite fun to watch and seemed to move faster than most — fewer penalties, fewer timeouts — just better pacing.  I really enjoyed looking at the Saints fans in the stands — bonus points for costume and makeup.  It was a satisfying game to watch, both in terms of action on the field and overall coverage by CBS.  This game really made me feel good about selecting New Orleans as one of the teams I would love, and it was great to see them play at home.
TV Razzle Dazzle
It seemed like more than usual complicated charts and graphs of stats, otherwise typical outstanding coverage.  I noted that they often used New Orleans-style music for scene changes and transitions, and I hadn't noticed in any of the previous games any attempt to match the background music to the home team.
Entertainment value
5/5.    Great, fast paced start to the game.  Second TD made by Mauti was amazing.  Watson receives for TD in 3rd — and commentators thought they should've kicked.  Suckas.   Start of 4th we're reminded that Falcons have come back from behind 3 of 4 previous games — added to the drama.
Commercial commentary
113 separate commercials, average testosterone rating of 5.23/7.00.  That's pretty high.
Only one ad for DraftKings, but plenty for FanDuel.  Any connection to the scuttlebutt in the news about the feds investigating and Nevada shutting them down?
Another ad for Movantik (constipation medicine).  Weird.
It's common to see an ad duplicated during a game, but three times?  Nissan Maxima — it's a cool ad because at first glimpse it looks like a man out on an adventure in the big city but then we see him pull up to his house where his wife and son (we presume) are waiting inside.
Promo graphic.  I never noticed this before — when they do a quick audio promo for CBS TV shows, they often superimpose a little graphic covering the bottom third of the screen so you can still see what's happening on the field.  The Late Show graphic is custom — Stephen Colbert peeks and points upward as if he's enjoying the game.
Interesting Extras
Holy cow what an opening.  I never knew that Steve Gleason story, and to see him in his wheelchair — very powerful.  I'll need to do a little research on that.   Clip showing WWII museum.   Flashback shots from 2006 matchup between these teams.  That game was a big deal, I guess.   Saints visited a cancer center.   Saints fans — great creativity in costuming and makeup.  Mardi Gras World clip.  Memorial for Bill Weiler – a courier for CBS sports – passed away the previous week.  I was impressed that his passing was noted during the broadcast.  Shots of  beignets at Cafe du Monde and the Pharmacy Museum.  All of this made me want to go back to New Orleans and maybe even take in a Saints game.
So much to learn
I wasn't taken by surprise by any terminology in this game, but there's still a lot of stuff I haven't researched to figure out.
Points to Ponder
Hmmmm … maybe I'll think of something after I post this.
Here's the commercial roster for the show.  I've sorted this one by category, but  you can also see which quarter the ads were telecast and in what order.  Remember, asterisks (*) mark commercials with a football theme (especially when the product advertised is NOT explicitly football-related).
---
| | | | | |
| --- | --- | --- | --- | --- |
| Quarter | Commercials:  Thu Oct 15 2015 (113 total) | Category | Ad Number | Testosterone Factor (avg. 5.23/7.00) |
| 2 | BMW Service Center | Auto | 48 | 7 |
| 1 | Dodge Ram | Auto | 27 | 7 |
| 3 | Dodge Ram | Auto | 89 | 7 |
| 3 | Ford F-150 | Auto | 78 | 7 |
| 3 | Ford F-150 | Auto | 87 | 7 |
| 3 | GMC | Auto | 84 | 7 |
| 4 | Lexus GS | Auto | 94 | 6 |
| HT | Lexus IS | Auto | 65 | 7 |
| 4 | Lexus IS | Auto | 91 | 6 |
| 4 | Lexus IS | Auto | 106 | 6 |
| 2 | Lincoln | Auto | 40 | 7 |
| 3 | Mazda | Auto | 76 | 7 |
| 3 | Mazda CX3 | Auto | 70 | 7 |
| 2 | Mercedes Benz | Auto | 29 | 6 |
| 2 | Mercedes Benz | Auto | 37 | 6 |
| 1 | Nissan Maxima | Auto | 1 | 7 |
| 1 | Nissan Maxima | Auto | 8 | 7 |
| 1 | Nissan Maxima | Auto | 10 | 7 |
| 1 | Nissan Maxima | Auto | 15 | 7 |
| HT | Toyota Rav 4 | Auto | 56 | 4 |
| HT | Volkswagen Passat | Auto | 63 | 5 |
| 1 | Bud Light | Beer | 17 | 7 |
| 2 | Corona Extra | Beer | 41 | 4 |
| 4 | Corona Extra | Beer | 98 | 4 |
| 2 | Michelob Ultra | Beer | 51 | 5 |
| 1 | National Car Rental | Car rental | 21 | 7 |
| 1 | iPhone 6 | Cellphone | 6 | 4 |
| 3 | iPhone 6 | Cellphone | 74 | 4 |
| 3 | iPhone 6S | Cellphone | 79 | 3 |
| 1 | nexus | Cellphone | 13 | 3 |
| 1 | nexus | Cellphone | 22 | 3 |
| 3 | Samsung | Cellphone | 83 | 2 |
| 4 | Sprint/iPhone | Cellphone | 110 | 7 |
| 1 | Tmobile | Cellphone | 23 | 4 |
| 3 | Verizon | Cellphone | 66 | 1 |
| 1 | Draft Kings | Fantasy Football | 25 | 5 |
| 1 | FanDuel | Fantasy Football | 11 | 7 |
| 2 | FanDuel | Fantasy Football | 38 | 7 |
| 3 | FanDuel | Fantasy Football | 75 | 7 |
| 4 | FanDuel | Fantasy Football | 109 | 7 |
| 2 | Voya | Financial | 35 | 3 |
| 1 | Football Is Family | Football | 12 | 6 |
| 3 | Football Is Family | Football | 90 | 6 |
| 4 | Football Is Family | Football | 113 | 7 |
| 2 | NFL Game Pass | Football | 46 | 7 |
| 4 | NFL Ticket Exchange | Football | 93 | 7 |
| 3 | Upcoming Sun games | Football | 85 | 7 |
| HT | Vikings Tickets | Football | 53 | 7 |
| 3 | Lowe's | Home Improvement | 82 | 7 |
| 4 | Lowes Football Self* | Home Improvement | 96 | 7 |
| 1 | Lowe's Football Self* | Home Improvement | 19 | 7 |
| 2 | Lowe's Football Self* | Home Improvement | 44 | 7 |
| 4 | Geico | Insurance | 103 | 7 |
| 1 | State Farm Coneheads | Insurance | 9 | 4 |
| 3 | State Farm Doublecheck Aaron Rogers* | Insurance | 80 | 7 |
| 4 | Kay Jewelers (local?) | Jewelry | 101 | 2 |
| 1 | Air Force | Military | 2 | 5 |
| 4 | Army | Military | 100 | 6 |
| 2 | Navy | Military | 30 | 6 |
| 4 | Bridge of Spies | Movie | 95 | 6 |
| 2 | Jurassic World | Movie | 31 | 4 |
| 2 | Last Witch Hunter | Movie | 49 | 6 |
| 4 | Rock the Kasbah | Movie | 105 | 5 |
| 3 | Sicario | Movie | 73 | 5 |
| 3 | Steve Jobs | Movie | 67 | 5 |
| 1 | Bridge of Spies | Movie | 3 | 6 |
| HT | Cabela's | Outdoor Gear | 57 | 7 |
| 1 | Cialis | Pharmaceuticals | 18 | 6 |
| 3 | Humira (arthritis) | Pharmaceuticals | 68 | 4 |
| 4 | Movantik | Pharmaceuticals | 92 | 1 |
| 1 | Applebees | Restaurants | 4 | 4 |
| 3 | Applebees | Restaurants | 72 | 4 |
| 4 | Applebees | Restaurants | 99 | 5 |
| 2 | Chick Fil-A | Restaurants | 32 | 4 |
| 2 | Chili's | Restaurants | 39 | 4 |
| 1 | McDonalds Breakfast | Restaurants | 14 | 4 |
| 2 | McDonalds Breakfast | Restaurants | 36 | 4 |
| 4 | McDonalds Breakfast | Restaurants | 97 | 4 |
| 4 | Outback | Restaurants | 104 | 5 |
| 2 | Pizza Hut | Restaurants | 50 | 5 |
| 2 | Subway* Life Coach | Restaurants | 43 | 5 |
| 1 | Wendy's | Restaurants | 7 | 5 |
| 4 | Wendy's | Restaurants | 108 | 4 |
| 3 | X1 Infinity | Satellite TV | 88 | 7 |
| 2 | AARP | Senior services | 45 | 4 |
| 2 | Tostitos* | Snacks | 34 | 7 |
| 3 | Tostitos* | Snacks | 71 | 7 |
| 1 | Columbia Sportswear | Sportswear | 26 | 4 |
| HT | 60 Minutes | TV Show | 64 | 4 |
| 3 | 60 Minutes | TV Show | 69 | 4 |
| 1 | Alan Page a Football Life* | TV Show | 20 | 7 |
| 2 | Amazing Race | TV Show | 52 | 4 |
| HT | Big Bang Theory | TV Show | 59 | 5 |
| 4 | Big Bang Theory | TV Show | 111 | 6 |
| 2 | Blue Bloods | TV Show | 47 | 3 |
| 1 | Code Black | TV Show | 5 | 4 |
| HT | Code Black | TV Show | 55 | 2 |
| 1 | Hawaii 5-0 | TV Show | 24 | 5 |
| HT | Late Show | TV Show | 61 | 4 |
| 4 | Late Show | TV Show | 107 | 4 |
| 1 | Life In Pieces | TV Show | 16 | 4 |
| HT | Life In Pieces/NCIS | TV Show | 54 | 4 |
| 2 | Limitless | TV Show | 42 | 6 |
| 3 | Limitless | TV Show | 81 | 5 |
| HT | Madam Secretary/Goodwife | TV Show | 58 | 2 |
| 3 | NCIS | TV Show | 86 | 6 |
| 4 | NCIS/NCIS New Orleans | TV Show | 112 | 4 |
| 3 | NCIS:  Los Angeles | TV Show | 77 | 5 |
| 2 | Scorpion | TV Show | 33 | 4 |
| 1 | Supergirl | TV Show | 28 | 2 |
| HT | Supergirl | TV Show | 60 | 2 |
| 4 | Undrafted NFL Network* | TV Show | 102 | 7 |
| HT | WCCO News (Local) | TV Show | 62 | 4 |