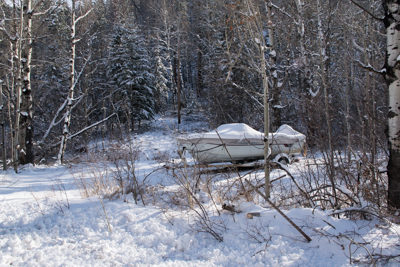 Game Date:  Thursday, October 29, 2015
Teams:  Miami Dolphins @ New England Patriots
Network:  CBS
You're reading what I hope will be one of many Game Reports in which I document my growth as a novice NFL TV fan.  You can check here if you'd like to
learn more about my plans.
---
Pregame Thoughts
I'm watching this game in hopes of seeing undefeated New England lose.  That would be satisfying under any circumstances, but watching those cheating Patriots lose at home would be extra sweet.  Miami goes in with 3-3 record so far, but apparently has really turned on the heat during their last two games.  Also, I've been to Miami a couple times and have really enjoyed the trips.  So it might be interesting.  I'd rather not be watching a long game on a school night, and I hope it won't drag on and on.  I got a tip from my friend Kurt who suggested I keep my eye on the line rather than the QB;  sometimes they're setting up for the next play and trying to psych out the defense.  I'll give it a try, but generally it just looks chaotic to me.
Overall Response
Kind of an amusing opening montage of children bragging about the Patriots and the other Boston teams.  Interesting to note that Tom Brady has never lost on a Thursday.  Holy cow – Patriots up 19- at the half.  Yikes.
TV Razzle Dazzle
Nothing of particular interest.
Entertainment value
2/5.  Too late on a work night.
Commercial commentary
110 separate commercials, T-factor 5.17/7.00.
It's interesting to see business news reflected in the ads appearing during the game.  The scuttlebut surrounding Fantasy Football is noticeable in the dropoff of commercials being shown.  Likewise, the change made by McDonald's to make some breakfast items available all day is being heavily promoted.
Interesting Extras
Mulvin HS coach got a little feature.  Jim Nantz messed up Nike slogan "Get Out Here" — said "Get Outta Here."   Nike New Colors campaign was announced for upcoming Thursday nights.  Not sure what that is – new uniforms?   Throwback Thur – Gronk as child at Halloween.
Here's the commercial roster for the show.  I've sorted this one by category, but  you can also see which quarter the ads were telecast and in what order.  Remember, asterisks (*) mark commercials with a football theme (especially when the product advertised is NOT explicitly football-related).
---
| | | | | |
| --- | --- | --- | --- | --- |
| Quarter | Commercial | Category | Ad Number | Testosterone Factor |
| 1 | Mills Fleet Farm | Apparel | 19 | 6 |
| | Nike.com SnowDay* | Apparel | 31 | 6 |
| | Sears | Appliances | 47 | 2 |
| 4 | BMW | Auto | 87 | 5 |
| | BMW Service Center | Auto | 25 | 7 |
| HT | Dodge Ram | Auto | 54 | 7 |
| 1 | Ford F-150 | Auto | 8 | 7 |
| 1 | Ford F-150 | Auto | 13 | 7 |
| 4 | Ford F-150 | Auto | 85 | 7 |
| 4 | GMC | Auto | 90 | 7 |
| 4 | GMC | Auto | 102 | 7 |
| | Lexus | Auto | 28 | 4 |
| | Lexus | Auto | 32 | 7 |
| | Lexus | Auto | 36 | 5 |
| HT | Lexus | Auto | 64 | 6 |
| 4 | Lincoln | Auto | 93 | 7 |
| 4 | Lincoln | Auto | 96 | 7 |
| 3 | Mazda | Auto | 65 | 7 |
| 3 | Mazda | Auto | 72 | 7 |
| 1 | Nissan Altima | Auto | 2 | 3 |
| 1 | Nissan Sentra | Auto | 5 | 6 |
| 4 | Range Rover | Auto | 81 | 2 |
| HT | Toyota | Auto | 62 | 4 |
| 1 | Toyota SUV/Crossover | Auto | 18 | 3 |
| 1 | Bud Light | Beer | 12 | 7 |
| 3 | Bud Light | Beer | 70 | 7 |
| | Budweiser | Beer | 42 | 6 |
| 1 | Corona Extra | Beer | 6 | 4 |
| 4 | Corona Extra | Beer | 94 | 5 |
| 3 | M&Ms | Candy | 71 | 5 |
| 4 | iPhone | Cellphone | 104 | 6 |
| | Samsung | Cellphone | 38 | 3 |
| 4 | Samsung Galaxy 6s Edge | Cellphone | 98 | 4 |
| 1 | chromecast audio | Computer | 10 | 4 |
| 3 | Google | Computer | 69 | 4 |
| 1 | iPhone 6S | Computer | 1 | 2 |
| 1 | PCDoeswhat | Computer | 7 | 5 |
| 4 | chromecast audio | Electronics | 101 | 4 |
| HT | Draft Kings | Fantasy Football | 55 | 6 |
| 1 | FanDuel | Fantasy Football | 9 | 7 |
| | FanDuel | Fantasy Football | 37 | 7 |
| 3 | FanDuel | Fantasy Football | 77 | 7 |
| | Dick Vermeil A Football Life | Football | 26 | 7 |
| HT | Dick Vermeil A Football Life | Football | 59 | 7 |
| 1 | Football Is Family | Football | 11 | 5 |
| 4 | Football Is Family | Football | 88 | 7 |
| 4 | Football Is Family | Football | 110 | 3 |
| 4 | NFL Game Day Morning | Football | 99 | 7 |
| 3 | NFL on CBS | Football | 68 | 7 |
| 4 | Thu Night Football | Football | 91 | 6 |
| HT | Vikings Tickets | Football | 50 | 7 |
| 2 | Lowe's Football Self* | Home Improvement | 23 | 7 |
| 4 | Lowe's Football Self* | Home Improvement | 82 | 7 |
| 4 | Lowe's Football Self* | Home Improvement | 97 | 7 |
| | Geico | Insurance | 48 | 5 |
| 3 | State Farm Double Check | Insurance | 75 | 7 |
| 1 | Hanes Underwear and Socks | Menswear | 14 | 7 |
| 4 | Navy | Military | 100 | 6 |
| 3 | Mockingjay Part 2 | Movie | 74 | 4 |
| | Spectre 007 | Movie | 44 | 6 |
| | The Good Dinosaur | Movie | 29 | 4 |
| 4 | The Night Before | Movie | 80 | 7 |
| 4 | Cabela's | Outdoor Gear | 86 | 6 |
| 4 | Cialis | Pharmaceuticals | 107 | 6 |
| 3 | Humira (arthritis) | Pharmaceuticals | 66 | 7 |
| | Lyrica | Pharmaceuticals | 34 | 6 |
| 4 | Movantik | Pharmaceuticals | 78 | 1 |
| 4 | Otezla (plaque psoriasis) | Pharmaceuticals | 89 | 4 |
| 1 | Chick Fil-a | Restaurants | 15 | 2 |
| | McDonalds Breakfast | Restaurants | 24 | 4 |
| 3 | McDonalds Breakfast | Restaurants | 67 | 4 |
| 4 | McDonalds Breakfast | Restaurants | 95 | 4 |
| | Outback | Restaurants | 33 | 4 |
| 4 | Outback | Restaurants | 106 | 5 |
| | Pizza Hut | Restaurants | 43 | 5 |
| | Subway | Restaurants | 27 | 4 |
| | Wendy's | Restaurants | 49 | 4 |
| | AARP | Senior services | 40 | 2 |
| 3 | Tostitos* | Snacks | 73 | 7 |
| 4 | Century Link | Telecommunications | 105 | 5 |
| | Bridgestone Tires* | Tires | 45 | 6 |
| 1 | 60 MInutes | TV Show | 16 | 5 |
| HT | 60 Minutes/CBS This Morning | TV Show | 63 | 5 |
| | Big Bang Theory | TV Show | 35 | 5 |
| 4 | Big Bang Theory | TV Show | 83 | 5 |
| 4 | Blue Bloods | TV Show | 79 | 6 |
| HT | CBS Fall TV Shows | TV Show | 51 | 4 |
| 1 | Code Black | TV Show | 22 | 3 |
| HT | Criminal Minds | TV Show | 53 | 4 |
| 1 | Elementary | TV Show | 3 | 3 |
| HT | Elementary | TV Show | 58 | 5 |
| HT | Hawaii 5-0 | TV Show | 52 | 5 |
| 4 | Late Show | TV Show | 103 | 5 |
| | Life in Pieces | TV Show | 39 | 4 |
| 1 | Limitless | TV Show | 21 | 5 |
| 3 | Limitless | TV Show | 76 | 5 |
| 1 | Mom | TV Show | 17 | 1 |
| | Mom | TV Show | 46 | 1 |
| HT | NCIS | TV Show | 56 | 5 |
| 4 | NCIS | TV Show | 109 | 4 |
| HT | NCIS New Orleans | TV Show | 57 | 5 |
| 4 | Scorpion | TV Show | 108 | 5 |
| | Supergirl | TV Show | 30 | 3 |
| 4 | Supergirl | TV Show | 84 | 3 |
| HT | Survivor | TV Show | 60 | 6 |
| HT | WCCO News (Local) | TV Show | 61 | 4 |
| 4 | Call of Duty | Video Game | 92 | 7 |
| | Fallout 4 | Video Game | 41 | 7 |
| 1 | X1 Infinity | Video Game | 20 | 6 |
Note:  This article was first posted at renogulch.com on Monday, November 30, 2015.  It was listed with an earlier publication date so that in the index it would appear closer to the date the game was played.  