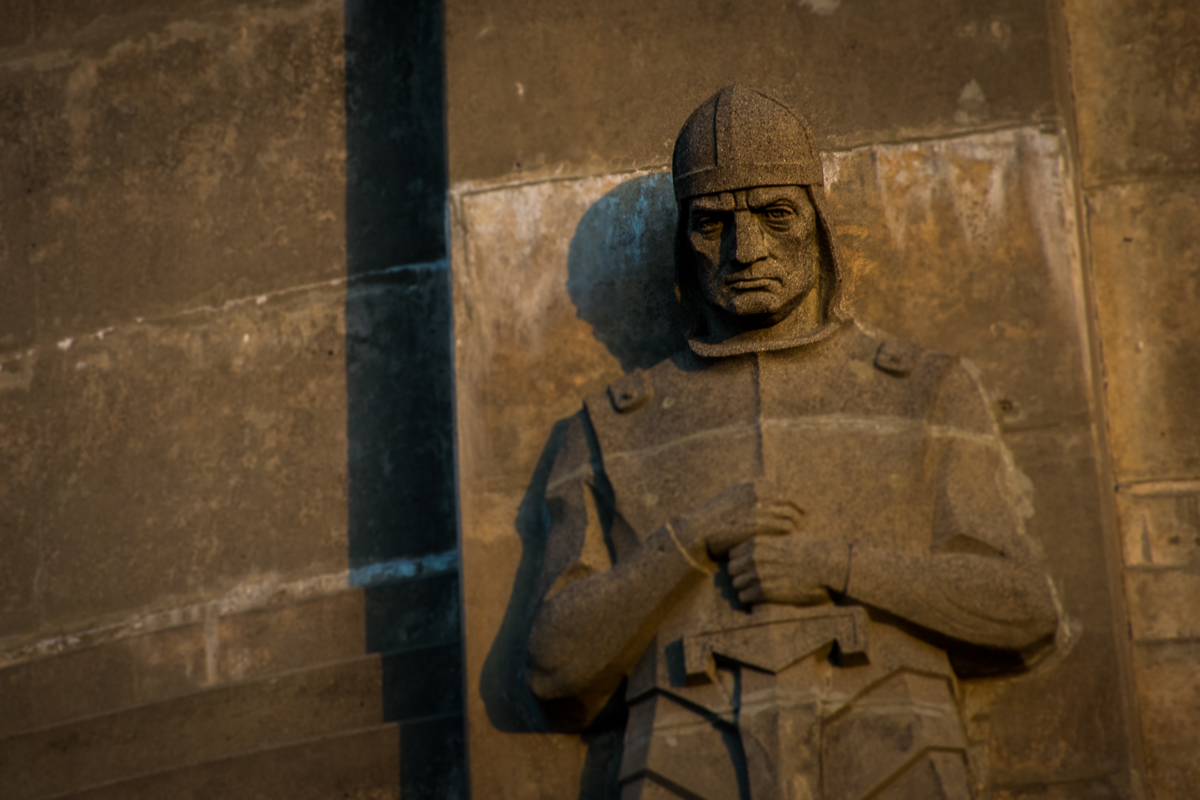 Yes,  Yes, it has.
But not very much.
I'm four weeks into the regular season.  I've stuck to my plan of watching between one and three NFL games on TV each week.  In fact, I've watched eight games and I've documented each of them with a Game Report here at Reno Gulch.  I've paid attention (most of the time) to what's happening on the screen.  I've explored some additional resources to enhance my experience.  As a result of this effort, I can confidently report that my life had been changed as a result of my exposure to NFL Football on TV.
I understand the game a little better.  I still have a lot to learn, and much of the terminology still goes over my head, but I understand what's going on much of the time.  I've made some connections with people that I would not have made otherwise.  At the high school where I work I've been able to use football as a conversation starter with some students.   After my first week of watching the NFL I noticed a teenage boy in the lunch line who was wearing a Steelers hoodie.  Before I started this project I doubt I would've recognized that logo or even associated it with football, but as it turns out I had just watched the Steelers lose to New England and was able to chat with the student about it.  I'm also
He loves me …
I'm happy with my choice of the Denver Broncos as a team to love.  I still like Peyton Manning, and the team is 5-0;  not bad.  I've also enjoyed connecting with folks at the Mile High Report — a sports blog.  The hosts on that blog were especially welcoming to me, even though I haven't been able to make much of a contribution to the very intense discussions there about all things Bronco.   The other team I'm rooting for is New Orleans, but I have yet to see them play because their games haven't been broadcast over the air in Minnesota yet.  Looks like I'll have my first chance this Thursday when they'll take on Atlanta.
He loves me not …
The teams I chose to hate — that's a different story.   It's pretty easy to hate the New England Patriots, especially since they're undefeated so far.  But I'm having more trouble hating the Seattle Seahawks.  When people offered advice on which team I should hate, the winning (losing?) contender was the Dallas Cowboys.  When I finally saw the Cowboys play yesterday I couldn't find much about them to hate.
No business like show business.
I've enjoyed watching how the networks turn these live sporting events into such elaborate TV shows and I hope to learn more about how that all comes together live.   Compared to the folks in the stadium, those of use at home are always being offered many things to look at and listen to.  The camera work, instant editing, graphics, and commentary are frankly amazing.  In my Game Reports I point out some of the specific things that I've noticed during each show that elevate the telecast from being just a video recording of the game.
Follow the money.
What I am finding fascinating are the commercials (they are, after all, the lifeblood of the industry).  There are generally over 110 separate commercials during each game I've watched.  Just for kicks I've been documenting each and every commercial that airs during the game between the opening credits and the end of play.  If you're interested, you can see the roster at the end of each Game Report that I've posted here.  The big categories of commercials for every game so far have been 1) other TV shows on that network, 2) cars and trucks, and 3) fantasy football.  No real surprise there, and it was interesting to see that there were no commercials at all last night for Draft Kings (there are usually 4-5 spots during every game I've watched).  This may or may not have anything to do with the recent controversy about insider gaming in the fantasy leagues.  Whatever.
I've also been noticing how relentlessly male-oriented the advertising is on the NFL.  A couple weeks ago I started rating each commercial for its Testosterone Factor using a 7-point scale that I invented.  I've also been surprised by how many of the commercials on NFL broadcasts have a football theme or connection, even when the product being offered has little to do with sports — best example: Peyton Manning's delightful spots for Nationwide Insurance ("Chicken parm you taste so good…")
I'm thinking more deeply about the relationship between everyday Americans and professional football (NFL).  Clearly it's the most popular sporting event in the country and I find it fascinating how that came to be.  I've been starting to explore the history of the game and especially its development as a TV phenomenon.
So how much do I love the NFL?
Do I consider myself now to be a fan?  Not in the least.  But I'm not giving up!  Maybe one of these days something will click and I'll start to really enjoy watching this game.  For now — it's more of a task to complete.