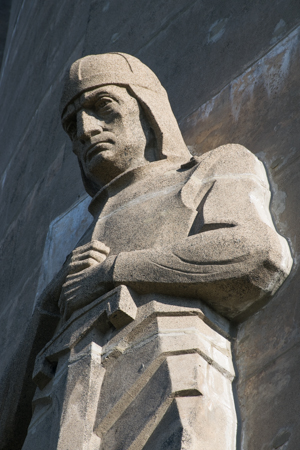 Game Date:  Sunday, October 11 2015
Teams:  New England Patriots @ Dallas Cowboys
Network:  CBS
You're reading what I hope will be one of many Game Reports in which I document my growth as a novice NFL TV fan.  You can check here if you'd like to
learn more about my plans.
---
I had mixed feelings about watching this game.  On the one hand, it was a chance to see the evil Dallas Cowboys possibly break the winning streak those of those cheating New England Patriots.  On the other hand, it's a stunningly gorgeous summer-like autumn day here in Minneapolis;  do I really want to spend three glorious hours in front of the TV?  Looks like I will.  To my credit, though, I did skip watching Seattle/Cincinnati in order to go for a long bike ride around the city lakes.  So I hurry to get home from my bike ride to be seated for the kickoff, and the Baltimore/ game goes into overtime.  Sigh … this will take a while.  One other thing I'll be interested to see is if the usual barrage of Fantasy Football ads will reflect any changes as a result of the controversy that bubbled up this past week — apparently the game is rigged and employees are betting on their competitors' sites using inside information.  Imagine — cheating in a football-related activity.
My coverage finally started at 3:47 PM (22 minutes late) with 4:51 remaining on the 1st quarter, New England was already up by 3.  Damn.  And then the Patriots dominated the rest of the game.  Dallas played pretty hard, but New England had plenty of lucky breaks and smart moves, too.  The Cowboys got spanked.
TV Razzle Dazzle
Pink Ribbon on the top of the screen graphic — breast cancer awareness.  I thought that was a nice touch but I'm a little put off by the gimmickry involved in getting that Susan Komen-ish shade of pink to show up everywhere:  towels, shoes, mouthguards…   Even the coach's headset had pink Bose lettering as well as the refs' whistles.  Oh fer cute.  Otherwise typical CBS coverage — superb.
Entertainment value
1/5.  The Patriots dominated so much that it was hard to watch.  It was enjoyable seeing Tom Brady get sacked so many times, but danged if he couldn't overcome that and still pass like crazy.  But what a show-off he was after his QB sneak in the 2nd quarter.  During this game, New England's Gostkowski set his team's record for longest field goal kick and he seems like a nice guy, so I was grudgingly happy when he made that kick.
Commercial commentary
OK, this is impressive:  the broadcast started 22 minutes late and ended comfortably before the scheduled start of 60 Minutes.   Despite a much shorter time frame they still managed to squeeze 106 commercials between the opening title and the end of play (I don't count commercials that come on after the clock runs down).
I'm struck when there's a commercial that doesn't seem to belong — like the one for Movantik constipation medicine?  It was a very long ad (maybe 60 seconds), clearly a female target audience, and much more the sort of thing you'd see during morning or daytime programming.
A hilarious ad I'd not seen before was for the Toyota Tacoma pickup truck — an actual parody of the typical testos-terrific truck commercial.  As the Tacoma blasts through barricades and desert dunes, all manner of other vehicles race by and even overhead (my favorite is the ATV dragging a guy on an upholstered love seat)  The audio is a bunch of guys (badly) singing The Ride Of The Valkyries, — Wagner's classic operatic theme famously used in Apocalypse Now.  Of course they don't sing the German lyrics, it's "da DAH duh-duh DAH da…)  I know I'm overthinking this ad, but it's unusual, tongue-in-cheek,  and very clever.
Conspicuously absent from this evening's commercials:  Draft Kings fantasy football (might this be due to the recent controversy regarding cheating in the game?)  There were several Fanduel ads and they look the same as always;  I noticed lots of fine print on each screen, but maybe that's always been there.
The Testosterone Factor for this show's commercials was 5.13/7.00 — typical for the broadcasts I've evaluated so far.
Interesting Extras
Showed restaurant where Tom Brady took the offensive line the night before.  Brief clip of the Texas State Fair.   Showed clip of pregame presentation for breast cancer survivors (this was a pink accessories game).   Had a graphic of a cereal box — Witten's Lucky Stars cereal on sale at Albertson's.  Interesting little sidebars to the action and the field and the constant stream of stats and commentary.
So much to learn
There must be a formula for how they distribute the commercials over the course of the broadcast.  They can presume, I suppose, that time-outs will happen and have those commercials teed up and ready.  But what about injuries and other delays where they invariably cut to commercials?
Points to Ponder
I'm curious how the NFL got involved with breast cancer awareness.  I'm not criticizing, but it seems a little patronizing to me:  "Look at us great big burly men wearing pink? — ain't we somethin?"  Anything for a good cause, I suppose, but I can't help but be a little cynical.
Here's the commercial roster for the show.  I've sorted this one by category, but  you can also see which quarter the ads were telecast and in what order.  Remember, asterisks (*) mark commercials with a football theme (especially when the product advertised is NOT explicitly football-related).
---
| | | | | |
| --- | --- | --- | --- | --- |
| Quarter | Commercials:  New England @ Dallas, Oct 11 2015, CBS.  Total:  106 | Category | Ad Number | Testosterone Factor (avg. 5.13/7.0 |
| 1 | Southwest | Airlines | 1 | 2 |
| 3 | Southwest | Airlines | 59 | 2 |
| 4 | United | Airlines | 99 | 4 |
| 3 | Acura TLX | Auto | 63 | 4 |
| 3 | Acura TLX | Auto | 69 | 5 |
| 3 | Acura TLX | Auto | 73 | 6 |
| 3 | Acura TLX | Auto | 76 | 5 |
| 2 | Audi TT | Auto | 31 | 7 |
| 1 | Chrysler | Auto | 6 | 4 |
| 1 | Dodge Charger | Auto | 11 | 7 |
| 2 | Dodge Charger | Auto | 12 | 7 |
| HT | Ford | Auto | 46 | 4 |
| 4 | Ford F-150 | Auto | 56 | 7 |
| 2 | Hyundai Sonata (Texans*) | Auto | 40 | 7 |
| 1 | Jeep Grand Cherokee | Auto | 15 | 2 |
| 4 | Kelley Blue Book | Auto | 85 | 7 |
| 2 | KIA Sorento | Auto | 35 | 7 |
| HT | Land Rover | Auto | 54 | 2 |
| 2 | Mercedes | Auto | 22 | 6 |
| 2 | Mercedes GLE | Auto | 29 | 6 |
| 4 | Toyota Tacoma | Auto | 93 | 7 |
| 4 | Toyota Tacoma | Auto | 96 | 7 |
| 4 | Toyota Tacoma | Auto | 104 | 7 |
| 3 | Dodge Ram | Autop | 82 | 7 |
| 3 | USAA | Banking | 61 | 5 |
| 2 | Bud Light | Beer | 15 | 7 |
| 3 | Bud Light | Beer | 64 | 7 |
| 2 | Budweiser | Beer | 34 | 7 |
| 3 | Coors Light | Beer | 72 | 6 |
| 3 | Michlob Golden Light | Beer | 80 | 4 |
| 3 | Xfinity TV* Tackles | Cable TV | 81 | 7 |
| 2 | National Car Rental | Car rental | 42 | 7 |
| 2 | iPhone 6s/Tmobile | Cellphone | 36 | 4 |
| 1 | iPhone/Verizon | Cellphone | 2 | 3 |
| 2 | iPhone/Verizon | Cellphone | 30 | 2 |
| 3 | iPhone/Verizon | Cellphone | 75 | 2 |
| 4 | iPhone/Verizon | Cellphone | 94 | 2 |
| 4 | Dominos* | Computer | 91 | 6 |
| 2 | iPhone/ATT* | Computer | 18 | 5 |
| 1 | iWatch | Computer | 5 | 1 |
| 1 | iWatch | Computer | 9 | 1 |
| 2 | iWatch | Computer | 27 | 7 |
| 3 | iWatch | Computer | 65 | 4 |
| 1 | FanDuel | Fantasy Football | 10 | 7 |
| 2 | FanDuel | Fantasy Football | 39 | 7 |
| 3 | FanDuel | Fantasy Football | 68 | 7 |
| 4 | FanDuel | Fantasy Football | 97 | 7 |
| 2 | Ameriprise | Financial | 23 | 7 |
| 4 | Charles Scwab | Financial | 101 | 6 |
| 2 | Fidelity Investments | Financial | 32 | 2 |
| 3 | TD Ameritrade (Luck)* | Financial | 66 | 5 |
| HT | Football is Family | Football | 51 | 3 |
| 4 | NFL Game Pass | Football | 87 | 7 |
| 4 | NFL Monday QB | Football | 57 | 7 |
| 4 | Toyota Tacoma | Football | 88 | 7 |
| HT | Vikings Tickets | Football | 52 | 6 |
| 2 | Just For Men | Health and Beauty | 26 | 7 |
| 4 | Oral B Toothbrush | Health and Beauty | 84 | 3 |
| 4 | FVP – Menards | Home Improvement | 55 | 6 |
| 2 | Home Depot Lifeproof Carpet | Home Improvement | 19 | 6 |
| 4 | Home Depot Paint | Home Improvement | 58 | 4 |
| 2 | Nationwide | Insurance | 28 | 5 |
| HT | Nationwide | Insurance | 44 | 4 |
| 1 | New York Life | Insurance | 13 | 3 |
| 2 | State Farm Coneheads | Insurance | 13 | 5 |
| 3 | State Farm Doublecheck Rogers* | Insurance | 77 | 7 |
| 4 | Levi's | Menswear | 103 | 7 |
| 4 | Air Force | Military | 98 | 5 |
| 2 | Bridge of Spies | Movie | 17 | 7 |
| 3 | Bridge of Spies | Movie | 74 | 6 |
| 2 | Crimson Peak | Movie | 37 | 4 |
| 4 | Jurassic World | Movie | 92 | 6 |
| 3 | Last Witch Hunter | Movie | 67 | 6 |
| 4 | Our Brand Is Crisis | Movie | 83 | 2 |
| 1 | Spectre 007 | Movie | 3 | 7 |
| 1 | Head and Shoulders Shampoo* | Personal Hygiene | 8 | 7 |
| 1 | Movantik | Pharmaceuticals | 16 | 2 |
| 2 | Dominos | Restaurants | 24 | 4 |
| 4 | KFC | Restaurants | 90 | 4 |
| 4 | Mcdonalds Breakfast | Restaurants | 86 | 6 |
| 2 | McDonald's Breakfast | Restaurants | 14 | 5 |
| 1 | Outback | Restaurants | 12 | 6 |
| 3 | Papa Johns (Manning)* | Restaurants | 60 | 7 |
| 1 | Sonic | Restaurants | 7 | 7 |
| 4 | Subway | Restaurants | 102 | 5 |
| 2 | Wendy's | Restaurants | 20 | 2 |
| 3 | Wendy's | Restaurants | 71 | 5 |
| 4 | Direct TV | Satellite TV | 89 | 4 |
| 4 | Direct TV | Satellite TV | 100 | 5 |
| 4 | 60 Minutes | TV Show | 105 | 5 |
| HT | Big Bang Theory | TV Show | 50 | 4 |
| 3 | Big Bang Theory | TV Show | 78 | 5 |
| 2 | Code Black | TV Show | 21 | 4 |
| HT | Code Black | TV Show | 49 | 5 |
| 3 | Criminal Minds | TV Show | 79 | 5 |
| 4 | Late Show | TV Show | 106 | 4 |
| 1 | Life In Pieces | TV Show | 14 | 4 |
| 3 | Life In Pieces | TV Show | 62 | 5 |
| 2 | Limitless | TV Show | 16 | 5 |
| HT | Limitless | TV Show | 48 | 5 |
| 4 | Limitless | TV Show | 95 | 5 |
| 3 | Madam Secretary/Goodwife | TV Show | 70 | 2 |
| 2 | NCIS | TV Show | 25 | 5 |
| 1 | NCIS: Los Angeles | TV Show | 4 | 7 |
| 1 | NCIS: New Orleans | TV Show | 17 | 6 |
| 2 | Scorpion | TV Show | 38 | 5 |
| HT | Scorpion | TV Show | 53 | 6 |
| 2 | Supergirl | TV Show | 41 | 2 |
| HT | Survivor, Blue Bloods | TV Show | 43 | 5 |
| HT | WCCO News (Local) | TV Show | 47 | 4 |
| 2 | Strong Team | Uncertain | 33 | 7 |
| HT | X1 Infinity | Video Game | 45 | 6 |