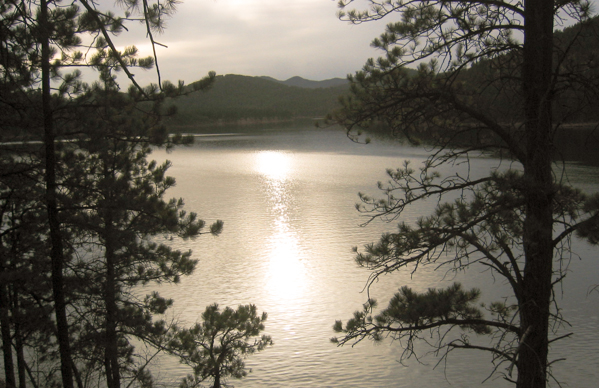 Game Date:  Sat Jan 16, 2016
Teams: Kansas City Chiefs @ New England Patriots
Network:  CBS
 Whoops.  I kind of stumbled onto this game on a Saturday afternoon.  I wasn't planning on watching it and missed the first half, but I'll check out the remainder of the game since it features the hated cheaters, New England Patriots.
---
You're reading what I hope will be one of many Game Reports in which I document my growth as a novice NFL TV fan.  You can check here if you'd like to
learn more about my plans.
---
Pregame Thoughts
None, really.  I should've checked the schedule — it never occurred to me that there might be an NFL game on Saturday.  When I tuned in, New England was up 14-6 with about half a minute remaining in the half.
Overall Response
Seemed like pretty good play from both teams.  I've enjoyed seeing New England lose a couple times this year, but KC just couldn't do it today.  I never heard any comment about the weather in Foxborough, but it seemed pretty mild for January.  Final:  New England 27, Kansas City 20.
TV Razzle Dazzle
Did I hear a different arrangement of the CBS musical theme?  Same tune, different orchestration — still very John Williams-y.  I don't know if he composed it or not, but it has that Gladiator sound to it.
Entertainment value
2/5.  Some good plays.  New England sure has the magic touch.
Commercial commentary
Total separate ads beginning at halftime:  68.  Testosterone Factor average 4.72/7.0.
Auto/Truck and TV Shows again dominated.
I chuckled that they aired a local commercial during halftime for Vikings tickets at the Bank.  The Vikings are done for the year and likely will never play at the Bank Stadium again (I hope the Vikings didn't get charged for that ad).
Plug for Super Bowl 50 included a Jackie Gleason clip in which he says "watch the Super Bowl."  That must've been from some game after 1968, as the game wasn't called Super Bowl officially until 1969 (Super Bowl III).
Interesting Extras
Again, I only watched the second half but there wasn't anything in the TV coverage except what happened on the field and the commentary.
So much to learn
I'm embarrassed to say I still don't get what all is going on during a punt.  I should probably look it up but don't really care.
Here's the commercial roster for the show.  I've sorted this one by category, but  you can also see which quarter the ads were telecast and in what order.  Remember, asterisks (*) mark commercials with a football theme (especially when the product advertised is NOT explicitly football-related).
---
 I'm having trouble pasting the commercial roster onto this post.  I'll keep trying.  The roster for this game is fairly typical of those from every other game.
---