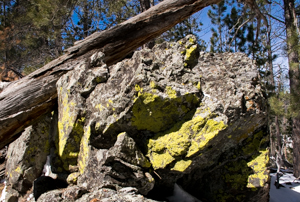 Game Date:  Sunday, October 4 2015
Teams:  Minnesota Vikings @ Denver Broncos
Network:  FOX
You're reading what I hope will be one of many Game Reports in which I document my growth as a novice NFL TV fan.  You can check here if you'd like to
learn more about my plans.
I figured this game would be interesting and man, was it ever.  It's my fourth Broncos game but the first playing at their home against the pro team from my home state — Minnesota Vikings.  I was rooting for Denver, but if Minnesota had prevailed, I know it would have made a lot of my friends happy.  It was also my first telecast on the FOX network, and while I didn't imagine there would be anything remarkable about the coverage on the field, I looked forward to seeing some new commercials (especially for upcoming FOX TV shows).   These factors combined to make this the most entertaining and engaging show I've seen since starting this project.  Emotional high point? — the fantastic Broncos run touchdown by Hillman — I absolutely leaped out of my chair and jumped up and down.  It was also fun watching Bridgewater get sacked.  And sacked.  And sacked.  And remember — I have nothing against the Vikings, but since I'm a Broncos fan I've gotta do what I gotta do.  I'm sure Vikings fans were excited when AP made that astonishing run for a TD … but it wasn't enough to change the results for my Broncos.
TV Razzle Dazzle
Cool animated graphics for stats, etc — kind of a paint roller effect.  Seems like more crowd noise in the audio mix.  Great closeups of player faces;  it seemed that FOX was capturing a little more of the human drama out there, the reactions of the players, etc.  I spotted "3 Things" in the screen scroll — mildly interesting updates of developments across the league.  While one FOX broadcast isn't enough to make any generalizations, I can state confidently that the coverage was excellent.
Entertainment value
5/5.  Got my attention in the first quarter when my Broncos sacked QB Bridgewater twice in a row.  Blair Walsh missed the field goal.  Adrian Peterson runs 48 yards for a Vikings TD!  OMG.  Really enjoyable show with superb TV team coverage.
Commercial commentary
I'm noticing more Ford commercials here on FOX, otherwise typical mix of male-oriented commercials.  Lots of auto/truck ads, Fantasy Football, and upcoming FOX TV shows but also an impressive showing for fast food restaurants and takeout pizza joints.  Quite a lot more ads for Ford products (6 separate ones today — and I've only seen four total in the previous several games I've watched).  Today's total commercial count — a modest 109 separate commercials with an average T-rating of 5.21/7.0.
Interesting Extras
Very little extra coverage.  One tiny cut to a shot of the Rocky Mountains.  Compared to CBS and NBC coverage, it seemed like FOX focused mainly on what was happening on the field (with the obligatory stats, etc., from other games).  This isn't necessarily a criticism;  while I do enjoy the background information and "human interest" items, they can seem like filler.
So much to learn
 Shotgun?  Pistol?  I don't get all these descriptions of QB choices.
Points to Ponder
Is it mandatory for networks to have a female commentator on the sidelines?  It seems like every network has a female commentator working the sidelines, interviewing players, etc.  Not that I object to female commentators, but I haven't noticed any females in the Big Chairs talking about the game. Also — what about all those Vikings fans in the stands — who are these Minnesota people who can be in Denver on a Sunday afternoon?  Don't they have to go to work on Monday?
Here's the commercial roster for the show.  I've sorted this one by category, but  you can also see which quarter the ads were telecast and in what order.  Remember, asterisks (*) mark commercials with a football theme (especially when the product advertised is NOT explicitly football-related).
---
Quarter
Commercials:  Minnesota at Denver, Oct 4 2015, FOX.  Total:  109
Category
Ad Number
Testosterone Factor (avg. 5.21/7.00)
1
Southwest
Airline
1
4
3
Southwest
Airline
69
3
4
United
Airline
104
2
HT
Chevrolet
Auto
55
5
3
Chevrolet
Auto
70
4
3
Chevrolet
Auto
86
5
3
Chevrolet Equinox
Auto
77
2
2
Chrysler
Auto
33
5
2
Dodge RAM
Auto
22
7
2
Dodge Ram
Auto
29
7
HT
Dodge RAM
Auto
64
7
HT
Ford
Auto
51
6
1
Ford –
auto
3
4
1
Ford 150
Auto
12
7
1
Ford Explorer
Auto
8
4
4
Ford Fusion
Auto
109
4
1
Ford Mustang
Auto
2
4
1
Ford SUV
Auto
19
6
HT
Honda Civic
Auto
66
6
4
Hyundai
Auto
91
6
2
Jeep Grand Cherokee
Auto
25
4
3
Koch
Auto
85
7
4
Nissan
Auto
95
7
4
Nissan
Auto
97
7
4
Nissan Maxima
Auto
105
6
3
Toyota w/Jan
Auto
87
3
1
Bud Light
Beer
6
7
3
Bud Light
Beer
75
7
2
Budweiser
Beer
32
7
3
Coors
Beer
82
7
1
Corona Extra
Beer
18
3
4
Corona Extra
Beer
106
4
2
Direct TV/ATT
Cable TV
44
4
HT
CarSoup.com
cars
67
5
1
Cricket Wireless
Cellphone
14
4
2
iPhone S
Cellphone
45
4
2
Samsung
Cellphone
26
3
4
Samsung
Cellphone
89
3
3
Verizon (Watt)*
Cellphone
79
6
2
Verizon/iPhone
Cellphone
41
2
2
Microsoft Cloud
Computer
36
6
4
Microsoft Windows 10
Computer
101
1
1
Draft Kings
Fantasy Football
4
6
2
Draft Kings
Fantasy Football
24
7
2
Draft Kings
Fantasy Football
38
6
2
FanDuel
Fantasy Football
28
7
3
Koch
Fibers
88
3
HT
Associated Bank
Financial
54
4
2
Bankamericard VISA
Financial
43
4
1
Small Business Revolution
Financial
21
4
2
TD Ameritrade (Luck)*
Financial
23
5
HT
VISA Checkout
Financial
49
7
4
fitbit
Fitness
93
7
4
Connor/Eagles:  Football if Family*
Football
103
7
HT
Football Is Family Breast Cancer
Football
58
1
HT
Fox 9 (Local)
Football
59
5
3
Hyundai
Football
80
6
2
NFL Ticket Exchange
Football
48
7
1
Vikings Tickets
Football
5
7
HT
Vikings Tickets
Football
68
7
4
Lowe's
Home Improvement
108
7
HT
Mills Fleet Farm
Home Improvement
53
1
1
American Family
Insurance
20
6
HT
American Family Crystal
Insurance
63
3
4
Geico
Insurance
94
6
1
Nationwide (Manning)*
Insurance
15
7
1
State Farm
Insurance
9
6
3
State Farm Elvis
Insurance
72
6
1
Crimson Peak
Movie
10
5
4
He Named Me Malala
Movie
92
2
2
Last Witch Hunter
Movie
31
6
4
Pan
Movie
100
6
4
Steve Jobs
Movie
107
5
HT
Fox 9 (Local)
News
60
4
HT
Fox 9 (Local)
News
61
2
2
Head and Shoulders Shampoo*
Personal Hygiene
47
7
3
Cialis
Pharmaceuticals
73
7
1
Burger King Halloween
Restaurants
13
7
2
Burger King Halloween
Restaurants
27
7
3
Burger King Halloween
Restaurants
74
7
4
Burger King Halloween
Restaurants
102
7
4
Dominos
Restaurants
98
4
2
KFC
Restaurants
35
6
HT
McDonalds
Restaurants
65
6
4
Mcdonalds Breakfast
Restaurants
90
4
1
McDonald's Breakfast
Restaurants
17
4
1
Outback
Restaurants
7
6
2
Papa Johns (Manning)*
Restaurants
42
7
2
Papa Johns (Manning)*
Restaurants
46
7
HT
Papa Murphys
Restaurants
52
2
3
Pizza Hut
Restaurants
71
4
2
Pizza Hut
Restaurants
40
4
2
Pizza Hut/VISA Checkout
Restaurants
39
7
3
Direct TV
Satellite TV
81
6
HT
FS1
Sports
50
6
3
FS1
Sports
76
7
4
FS1
Sports
99
5
2
Soccer on FOX
Sports
30
6
HT
American Horror Story
TV Show
57
5
3
American Horror Story
TV Show
83
5
3
Empire
TV Show
84
6
1
Grandfathered
TV Show
11
4
2
Grandfathered/Grinder
TV Show
34
6
4
Grinder
TV Show
96
7
HT
Last Man On Earth
TV Show
62
6
2
Rosewood/Empire
TV Show
37
4
HT
Simpsons, more
TV Show
56
5
1
FS1
Video Game
16
7
3
PS4/Taco Bell
Video Game
78
6