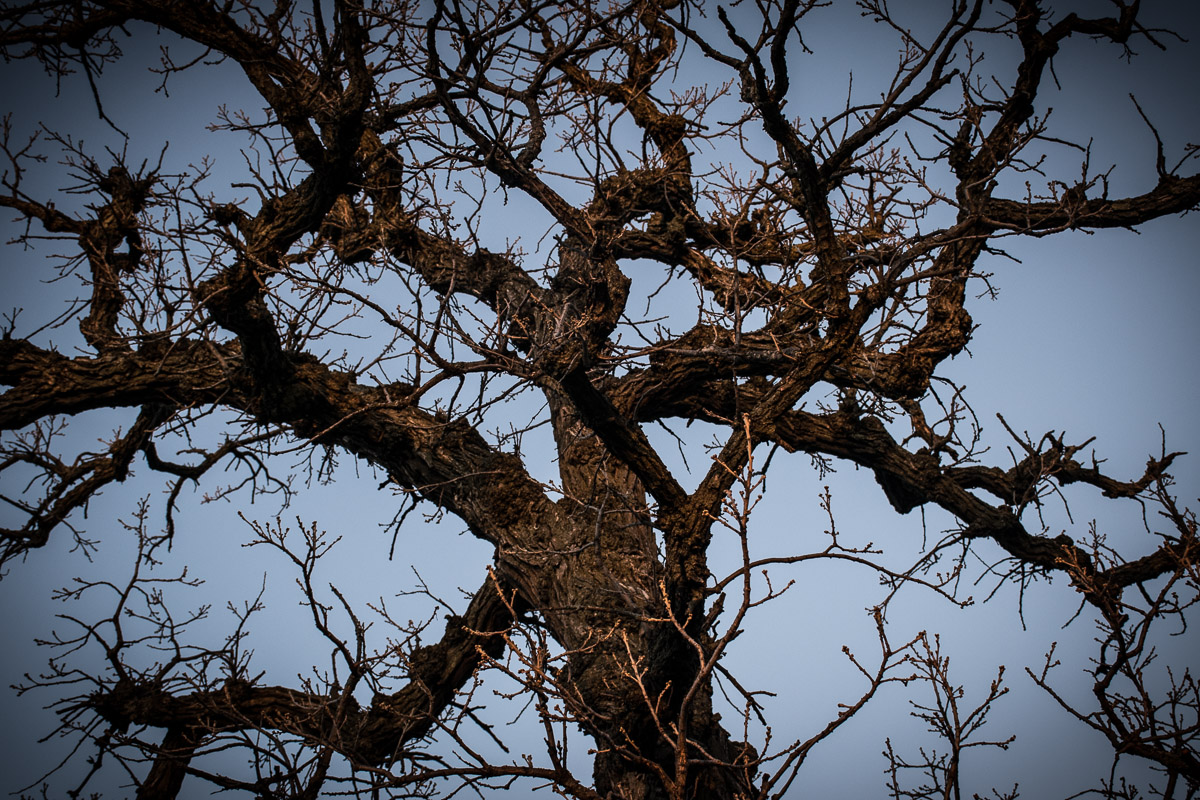 Game Date:  Sunday, September 27 2015
Teams:  Chicago Bears @ Seattle Seahawks
Network:  CBS
You're reading what I hope will be one of many Game Reports in which I document my growth as a novice NFL TV fan.  You can check here if you'd like to
learn more about my plans.
The Seahawks is one of two teams I've chosen to hate, and this was the first time I've seen them play in Seattle.  The Seahawks are famous for their fans (#12) and I expected there would be huge energy in the stadium that somehow would come across to my TV.  Kickoff had already taken place when the network coverage began, and there were about 11 minutes remaining on 1st quarter.   Seahawks dominated for the entire game.  — mainly I wanted to Bears to avoid a shutout as it appears they've been on quite a losing streak.  I
TV Razzle Dazzle
This was the first game I saw that had already started when the coverage began.  I expected a little something to get us up to speed in TV-land, but it pretty much just started.
Entertainment value
3/5.  The show held my interest, especially some of the extra features that I've delineated below.
Commercial commentary
This is the first time I've seen an Lincoln car ads featuring actor Matthew McConaghey.  These ads certainly helped boost the Testosterone Factor of today's commercials to an average of 5.33/7.0.  There were 115 separate commercials (and since the start of coverage was delayed, I don't know if there were even more commercials that they were intending to pack into the broadcast, but 115 is on the high end of the games I've watched so far).
Interesting Extras
Bennett brothers — one on each team — including some Texas A&M footage.  Some time spent on Russell Wilson's charitable activities and what a great role model he is;  apparently one day a week he goes to a local children's hospital.  Superbowl Memories 48.  Shot of some old guys in the booth — historic?   More focus on the Seahawks — public service, etc.  Bromance?  Jimmy Graham – licensed pilot feature.   Brief Pike's Place Market feature during 4th quarter.
Here's the commercial roster for the show.  I've sorted this one by category, but  you can also see which quarter the ads were telecast and in what order.  The asterisks (* ) indicate commercials with a football theme — especially when the product being advertised isn't explicitly football-related.
---
| | | | | |
| --- | --- | --- | --- | --- |
| Quarter | Commercials   Chicago @ Seattle, Sep 27 2015, CBS.  Total:  115  (*football theme) | Category | Ad Number | T-Factor (avg. 5.31) |
| 1 | Southwest | Airline | 1 | 3 |
| 3 | Southwest | Airline | 70 | 2 |
| 3 | Autotrader | Auto | 90 | 7 |
| HT | Chrysler | Auto | 51 | 4 |
| 3 | Dodge | Auto | 85 | 6 |
| HT | Dodge | auto | 67 | 6 |
| 3 | Dodge RAM | Auto | 72 | 6 |
| 3 | Dodge Viper | Auto | 78 | 7 |
| 1 | Honda Accord | Auto | 9 | 4 |
| 1 | Honda Power of Dreams | Auto | 5 | 5 |
| 3 | Jeep | Auto | 77 | 4 |
| 3 | Jeep | Auto | 96 | 6 |
| 2 | Lincoln | Auto | 26 | 7 |
| 2 | Lincoln | Auto | 35 | 7 |
| 2 | Lincoln | Auto | 39 | 7 |
| 2 | Lincoln | Auto | 44 | 6 |
| 3 | Nissan Altima | Auto | 94 | 5 |
| 4 | Toyota Camry | Auto | 97 | 5 |
| 4 | Toyota Camry | Auto | 103 | 5 |
| 4 | Toyota Corolla | Auto | 102 | 4 |
| 4 | Toyota Corolla | Auto | 111 | 6 |
| HT | Volkswagen | Auto | 53 | 5 |
| HT | tbs Post-season baseball | Baseball | 63 | 6 |
| 1 | Bud Light | Beer | 16 | 6 |
| 2 | Coor's Light | Beer | 30 | 6 |
| HT | Michelob Golden Light MN | Beer | 65 | 4 |
| 2 | Michelob Ultra | Beer | 40 | 4 |
| 3 | Michelob Ultra | Beer | 74 | 4 |
| 1 | Modelo Especial | Beer | 20 | 5 |
| 3 | iPhone/Verizon | Cellphone | 71 | 3 |
| 1 | Samsung | Cellphone | 15 | 3 |
| 3 | Samsung | Cellphone | 76 | 3 |
| 1 | Verizon | Cellphone | 23 | 3 |
| 4 | Verizon* | Cellphone | 101 | 6 |
| HT | Draft Kings | Fantasy Football | 52 | 6 |
| HT | Draft Kings | Fantasy Football | 66 | 6 |
| 1 | FanDuel | Fantasy Football | 7 | 7 |
| 2 | FanDuel | Fantasy Football | 34 | 7 |
| 3 | FanDuel | Fantasy Football | 81 | 7 |
| 4 | FanDuel | Fantasy Football | 98 | 7 |
| 3 | Ameriprise | Financial | 88 | 7 |
| 4 | Ameritrade (Luck)* | Financial | 109 | 5 |
| 1 | Lending Tree | Financial | 21 | 6 |
| 4 | Quicken Loans Lily | Financial | 114 | 1 |
| 1 | Voya | Financial | 24 | 2 |
| 1 | fitbit | Fitness | 12 | 6 |
| 2 | Jets/Dolphins | Football | 45 | 6 |
| HT | Jets/Dolphins | Football | 61 | 6 |
| 4 | NFL Now | Football | 99 | 6 |
| HT | NFL Sports Network | Football | 68 | 6 |
| 2 | NFL Ticket Exchange | Football | 38 | 7 |
| HT | Thursday Night Football | Football | 54 | 6 |
| HT | Thursday Night Football | Football | 57 | 4 |
| HT | Vikings Tickets | Football | 62 | 6 |
| 2 | Dannon Oikos Yogurt* | Groceries | 32 | 6 |
| 1 | Home Depot Pergo Laminate | Home Improvement | 11 | 4 |
| 4 | Home Depot Pergo Laminate | Home Improvement | 104 | 6 |
| 1 | Sheraton | Hotel | 18 | 5 |
| 3 | American Family* | Insurance | 95 | 6 |
| 2 | Geico (Kenny Rogers) | Insurance | 33 | 7 |
| 2 | Progressive | Insurance | 43 | 5 |
| 1 | State Farm | Insurance | 17 | 6 |
| 2 | State Farm | Insurance | 37 | 7 |
| 3 | State Farm Coneheads | Insurance | 75 | 6 |
| 4 | State Farm Coneheads | Insurance | 105 | 5 |
| 1 | USAA | Insurance | 2 | 4 |
| 1 | Air Force | Military | 13 | 5 |
| HT | Marines | Military | 69 | 6 |
| 4 | Marines | Military | 115 | 6 |
| 2 | Black Mass | Movie | 28 | 6 |
| 3 | The Martian | Movie | 79 | 6 |
| 3 | Nexium | Pharmaceuticals | 89 | 7 |
| 2 | realtor.com | Real estate | 31 | 2 |
| 3 | rent.com | Rentals | 83 | 6 |
| 2 | Chili's | Restaurants | 36 | 4 |
| 4 | McDonald's | Restaurants | 100 | 4 |
| 3 | Starbucks | Restaurants | 80 | 7 |
| 4 | Subway* Trophy Talk | Restaurants | 113 | 7 |
| 2 | Volcano Taco Bell | Restaurants | 27 | 5 |
| 1 | Direct TV (Manning)* | Satellite TV | 14 | 7 |
| 3 | Direct TV (Manning)* | Satellite TV | 87 | 7 |
| 4 | Direct TV* | Satellite TV | 110 | 7 |
| 1 | jet.com | Shopping | 3 | 4 |
| 1 | Pepsi* (Lynch) | Soft drink | 8 | 6 |
| 1 | Under Armour (Brady)* | Sports Apparel | 22 | 7 |
| 2 | 60 Minutes | TV Show | 46 | 5 |
| 4 | 60 Minutes | TV Show | 107 | 6 |
| 1 | Big Bang Theory | TV Show | 10 | 4 |
| HT | Big Bang Theory | TV Show | 58 | 5 |
| 3 | Big Bang Theory | TV Show | 91 | 6 |
| HT | Bluebloods Premiere | TV Show | 64 | 5 |
| 1 | Code Black | TV Show | 19 | 4 |
| HT | Code Black | TV Show | 60 | 3 |
| 3 | Code Black | TV Show | 82 | 5 |
| 1 | Criminal Minds | TV Show | 4 | 4 |
| 2 | CSI | TV Show | 41 | 5 |
| 2 | CSI | TV Show | 48 | 5 |
| HT | CSI | TV Show | 50 | 5 |
| 3 | CSI | TV Show | 73 | 6 |
| 4 | Late Show | TV Show | 108 | 4 |
| 3 | Life In Pieces | TV Show | 92 | 4 |
| 3 | Limitless | TV Show | 86 | 4 |
| 4 | Limitless | TV Show | 116 | 6 |
| HT | Limitless | TV Show | 59 | 6 |
| 1 | NCIS | TV Show | 25 | 5 |
| 4 | NCIS | TV Show | 112 | 6 |
| 3 | NCIS: New Orleans | TV Show | 93 | 6 |
| 2 | Scorpion | TV Show | 29 | 5 |
| HT | Scorpion | TV Show | 49 | 5 |
| 2 | Survivor | TV Show | 47 | 6 |
| HT | WCCO News | TV Show | 56 | 4 |
| HT | WCCO News (Local)* | TV Show | 55 | 5 |
| 1 | Destiny | Video Game | 6 | 7 |
| 3 | Playmation | Video Game | 84 | 6 |
| 4 | Xbox Fantasy Highlights* | Video Game | 106 | 7 |
| 2 | Pandora | Web | 42 | 2 |