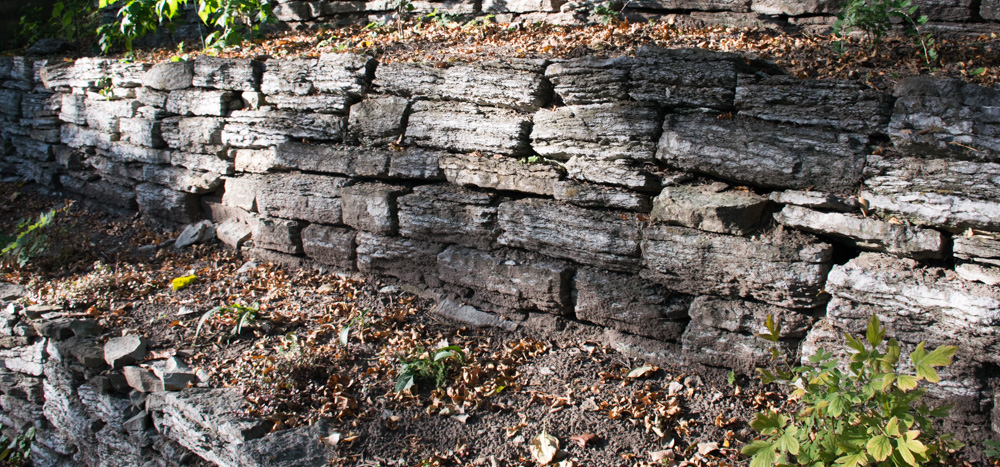 Game Date:  Sunday, September 13, 2015
Teams:  Denver Broncos
Network:  CBS
You're reading what I hope will be the first of many Game Reports in which I document my growth as a novice NFL TV fan.  You can check here if you'd like to
learn more about my plans.
 Tonight's game was very special to me in one respect:  it preceded 60 Minutes on CBS and for years I've been annoyed most Sundays because that wonderful news program would be delayed because of some NFL show.   Since the Broncos were playing, though, I actually watched the game.  I enjoyed listening to Manning call the plays — nice audio pickup.  Am impressed by Brandon McManus on my Broncos — great kicker.  There were plenty of injuries on both sides (and amongst the officials!)  My Broncos play again this Thursday … we'll see how and if they recover.
TV Razzle Dazzle
I noticed that the set for the NFL Today commentators looked a little like that of my favorite TV show,
CBS This Morning
.  It had the same sort of weathered-brick warehouse look to it — very attractive.  Camera work throughout the show was spectacular as always.  I noticed some shakiness on some of the long-range closeups of players, coaches, and execs up in the booth.  There was one unfortunate (and I presume unintentional) shot of Peyton Manning spitting and creating a long drool trail.  CBS has incorporated a graphic screen logo declaring "Home of Superbowl 50" in gold.  
Here we go.
Entertainment value
3/5  The show held my interest and I even got a little excited when Talib intercepted a Ravens pass.  Later in the fourth quarter I had mixed emotions when Denver was up by six but Baltimore had the ball.  My interest rose and I hoped like heck that the Ravens wouldn't tie it up — mainly because that would mean overtime and a delay of 60 Minutes which was already scheduled 30 minutes later than normal because of the game.  It all turned out well — my Broncos won, no overtime was required, and 60 Minutes started as scheduled.  Sadly, 60 Minutes was a rerun, but at least one of the three episodes was one I hadn't seen.  60 Minutes is almost as old as I am, and every installment opens with a preview of the show ending with "All that … tonight on 60 Minutes;"   I still fill in that pause after "all that" with "and Andy Rooney."  Sigh.
Commercial commentary
There were 109 separate commercials between the opening credits and the end of the game (they had to fill abou .  Biggest category was TV shows — mainly upcoming premiere episodes of CBS programs.  Runner-up category was A between the opening credits and the end of the game.  The largest category of ads was TV Shows (mainly upcoming premieres of CBS prime-time offerings).  Runnerup category was Auto/Truck commercials with 23.  The full roster is at the bottom of this post.  Quite a lot of audio promotions from the commentators slipped in whenever there was a break in the action — more promos for upcoming CBS programs but also shout-outs to other sponsors including Esurance and Geico.
Interesting Extras
CBS mentioned that the show was also available in Spanish on the SAP (although they announced that in English).  A line judge was injured with 3:35 remaining in the first quarter, so the commentators had to tread water and review rules about how the game would continue with with one fewer official.  Nice round of applause for the official when he got up and left the field (turns out he had a broken collarbone).  Audio promo for "50th Edition of the Superbowl."  I was pleased they called it an Edition and not an anniversary (it's kind of a
pet peeve of mine
 to misuse the term
anniversary
).   They also had some mini-features they were able to spin up, seemingly on the spur of the moment.  One was called Superbowl Memories — about a 10 sec clip featuring John Elway.  Also a short clip about a player who had a football camp in Germany — didn't notice who that was.  They also focused a little on Maxx Williams (Ravens) who is from my home — I had a brief pang that I was cheering for Denver but I worked through it.
So much to learn
Blitz.  Red zone snap.
Points to Ponder
I wonder why they don't broadcast the halftime activities — at least while the commentators are chatting away.  It looked like a cool moment when a skydiver landed on the field, but that was barely shown at all.  Maybe a split screen or picture-in-picture?  When they plan the TV coverage of the game, how much stuff are they pulling from the video archives — do they have a rough plan of what pieces might fit, or is that all being assembled on the fly as the game unfolds?
Here's the commercial roster for the show.  I've sorted this one by category, but  you can also see which quarter the ads were telecast and in what order.
---
| | | | |
| --- | --- | --- | --- |
| Quarter | Commercials:  Baltimore @ Denver Sep 13 15, CBS | Category | Ad Number |
| 1 | Southwest | Airline | 3 |
| 3 | Southwest | Airline | 67 |
| 1 | Fruit Of The Loom | Apparel | 17 |
| 1 | Acura ILX | Auto | 8 |
| 1 | Acura ILX | Auto | 16 |
| 1 | Acura TLX | Auto | 4 |
| 1 | Acura TLX | Auto | 11 |
| 2 | Autotrader | Auto | 32 |
| HT | Chevrolet Malibu | Auto | 64 |
| 1 | Chrysler 200 | Auto | 2 |
| 3 | Chrysler 300 | Auto | 89 |
| HT | Dodge Journey Crossroad | Auto | 52 |
| 3 | Hyundai Tucson | Auto | 81 |
| 4 | Jaguar F-Type | Auto | 105 |
| HT | Jeep Cherokee | Auto | 54 |
| HT | Jeep SUVs | Auto | 62 |
| 3 | Lexus IS | Auto | 88 |
| 1 | Michelin Tires | Auto | 6 |
| 4 | National Car Rental | Auto | 101 |
| 2 | Michelob Ultra | Beer | 34 |
| 4 | Michelob Ultra | Beer | 98 |
| 3 | Snickers (Brady Bunch) | Candy | 69 |
| 1 | ATT | Cellphone | 23 |
| 1 | ATT | Cellphone | 24 |
| 3 | ATT | Cellphone | 72 |
| 2 | Galaxy Samsung | Cellphone | 33 |
| 1 | Verizon | Cellphone | 12 |
| 3 | Verizon | Cellphone | 80 |
| 2 | Verizon – French scuba | Cellphone | 36 |
| 2 | Verizon (McCown) | Cellphone | 49 |
| 3 | Apple Radio | Electronics | 77 |
| 3 | Galaxy Tab S2 Samsung | Electronics | 82 |
| 3 | Pandora | Electronics | 92 |
| 1 | Draft Kings | Fantasy Football | 25 |
| HT | Draft Kings | Fantasy Football | 53 |
| 3 | Draft Kings | Fantasy Football | 87 |
| 3 | Draft Kings | Fantasy Football | 93 |
| 1 | FanDuel | Fantasy Football | 10 |
| 2 | FanDuel | Fantasy Football | 39 |
| 3 | FanDuel | Fantasy Football | 76 |
| 2 | NFL.Com Fantasy Football | Fantasy Football | 37 |
| HT | NFL.Com Fantasy Football | Fantasy Football | 60 |
| 1 | American Express | Financial | 21 |
| 4 | TD Ameritrade (Luck) | Financial | 107 |
| HT |  Vikings Tickets (Local) | Football | 61 |
| 3 | Auburn @ LSU | Football | 84 |
| 2 | Because Football | Football | 44 |
| 3 | Because Football | Football | 73 |
| HT | NFL Monday QB | Football | 65 |
| 3 | NFL on CBS | Football | 91 |
| 3 | NFL Ticket Exchange | Football | 94 |
| 1 | Benjamin Moore Paint | Home Improvement | 9 |
| 2 | Home Depot | Home Improvement | 48 |
| 2 | Geico | Insurance | 35 |
| 1 | Nationwide (Manning) | Insurance | 19 |
| 1 | State Farm | Insurance | 13 |
| 4 | State Farm Coneheads | Insurance | 99 |
| 4 | Downy Fabric Conditioner | Laundry Products | 106 |
| 4 | Black Mass | Movie | 96 |
| 2 | Everest | Movie | 43 |
| 2 | Furious 7 | Movie | 31 |
| 3 | Furious 7 | Movie | 79 |
| 2 | Pan | Movie | 38 |
| 1 | Steve Jobs | Movie | 15 |
| 3 | The Martian | Movie | 70 |
| 3 | Head and Shoulders | Personal Hygiene | 78 |
| 3 | Old Spice Deodorant | Personal Hygiene | 71 |
| 3 | Cialis | Pharmaceuticals | 68 |
| 2 | Avocados from Mexico | Produce | 42 |
| 4 | Avocados from Mexico | Produce | 97 |
| 4 | Rent.com | Rentals | 103 |
| 2 | Dominos | Restaurants | 30 |
| 2 | KFC | Restaurants | 47 |
| 3 | McDonalds | Restaurants | 74 |
| HT | Papa Johns (Manning) | Restaurants | 66 |
| 1 | Pizza Hut | Restaurants | 5 |
| 1 | Subway | Restaurants | 1 |
| 4 | Subway | Restaurants | 108 |
| 4 | Wendy's | Restaurants | 100 |
| 4 | Direct TV (Luck) | Satellite TV | 104 |
| 1 | Direct TV (Manning) | Satellite TV | 20 |
| 2 | Direct TV (Moss) | Satellite TV | 41 |
| 4 | Under Armour (Brady) | Sports Apparel | 95 |
| HT | Grainger | Tools | 63 |
| HT | Amazing Race Premiere | TV Show | 59 |
| 1 | Big Bang Theory Premiere | TV Show | 14 |
| HT | Big Bang Theory Premiere | TV Show | 51 |
| 4 | Big Bang Theory Premiere | TV Show | 102 |
| 3 | Big Brother | TV Show | 85 |
| 1 | Code Black | TV Show | 7 |
| HT | Hawaii Five-0, Bluebloods Premieres | TV Show | 58 |
| 2 | Late Show | TV Show | 45 |
| HT | Life In Pieces Premiere | TV Show | 57 |
| 3 | Life In Pieces Premiere | TV Show | 75 |
| 3 | Life In Pieces Premiere | TV Show | 86 |
| 2 | Limitless Premiere | TV Show | 29 |
| 4 | Limitless Premiere | TV Show | 109 |
| 1 | NCIS:  Los Angeles Premiere | TV Show | 22 |
| 2 | NCIS:  New Orleans | TV Show | 40 |
| 1 | Scorpion Premiere | TV Show | 27 |
| HT | Scorpion Premiere | TV Show | 50 |
| 1 | Survivor | TV Show | 18 |
| 3 | Survivor Premiere | TV Show | 83 |
| 2 | The Final CSI | TV Show | 46 |
| HT | Vikings @ 49ers (Local) | TV Show | 56 |
| 3 | Vikings Pregame Show (Local) | TV Show | 90 |
| HT | WCCO News (Local) | TV Show | 55 |
| 1 | Game Of War | Video Game | 26 |
| 2 | Playstation Destiny | Video Game | 28 |